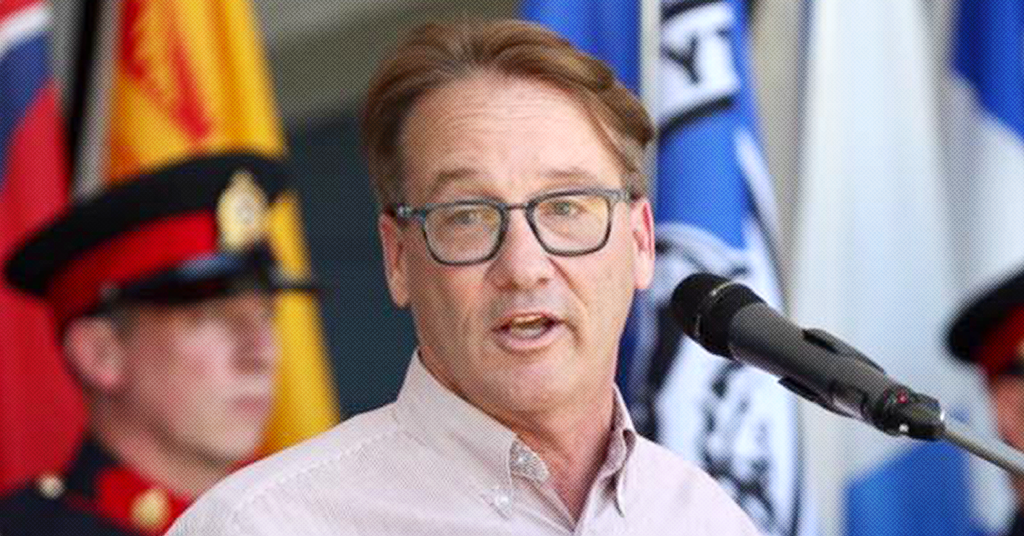 News
UCP MLA: Alberta Could Turn British Columbia Into 'East Prussia' by Separating From Canada
UCP MLA Drew Barnes fires off another rant about Alberta separatism
An independent Alberta could hold Canada's economy hostage and force British Columbia into doing as it commands if Albertans supported separatism, says one of Jason Kenney's United Conservative Party MLAs.
In a guest post on the Western Standard, a right-wing digital publication run by former UCP MLA Derek Fildebrandt, current UCP MLA Drew Barnes shared a few thoughts on separatism and his opinion Alberta would somehow be less landlocked if it separated from Canada and had no access to tidewater.
BARNES: An independent Alberta would be less landlocked than a provincial Alberta https://t.co/axvUITvi4B #ableg #abpoli #bcpoli #skpoli #mbpoli #onpoli #cdnpoli

— Western Standard (@WSOnlineNews) August 20, 2020
"How to deal with being landlocked is a frequent and fundamental question when talking about getting a fair deal for Alberta, as a province, or as an independent nation," Barnes wrote in the Western Standard. "While being landlocked is an issue, it is not the make-or-break issue for Alberta that federalists claim it to be."
"Canada needs to trade through Alberta much more than Alberta needs to trade through Canada," Barnes continued, adding that "if a vengeful Ottawa were to disallow pipelines and trade westward through BC, Alberta could stop all trade in both directions between B.C. and Eastern Canada."
"BC would be turned into a proverbial East Prussia; that is, an exclave separated by Alberta and two oceans from the rest of Canada."
Following World War One, Germany's borders were redrawn to give Poland access to the Baltic Sea, cutting off the German state of East Prussia from the rest of Germany. The Polish corridor dividing East Prussia from Germany later served as a pretext for the Nazi invasion of Poland.
"As an independent nation, Alberta would have the legal and political right to play hardball with Ottawa to force market access," Barnes said. "Ottawa would be cutting of its nose to spite its face to vengefully try to isolate an independent Alberta."
Despite the bleak vision, Barnes wrote that he remains hopeful Alberta can remain in Canada: "Alberta has the capacity to be the freest, wealthiest place in the world to raise strong families, strong communities, as a strong province or nation. It is up to Ottawa to decide how that sentence ends."
Earlier this summer, Barnes came under fire over after penning an open letter to Alberta Premier Jason Kenney
Letter to Premier Kenney Regarding Fair Deal Panel Report https://t.co/BAHVNW4nLc

— Drew Barnes (@Drew__Barnes) June 17, 2020
"It is also abundantly clear that if constitutional equality cannot be achieved within confederation, that many Albertans will seek their independence," Barnes wrote.
Last year, Barnes appeared at a conference in Red Deer featuring pro-separatist speakers , along with two other UCP MLAs: Red Tape Reduction Minister Grant Hunter and Garth Roswell.
In June, UCP Deputy Speaker Angella Pitts suggested Alberta could model itself after South Tyrol, an autonomous border region nestled in the Alps which Italy annexed from the Austro-Hungarian Empire after World War One.
Our journalism is powered by readers like you.

We're an award-winning non-profit news organization that covers topics like social and economic inequality, big business and labour, and right-wing extremism.
Help us build so we can bring to light stories that don't get the attention they deserve from Canada's big corporate media outlets.
Donate