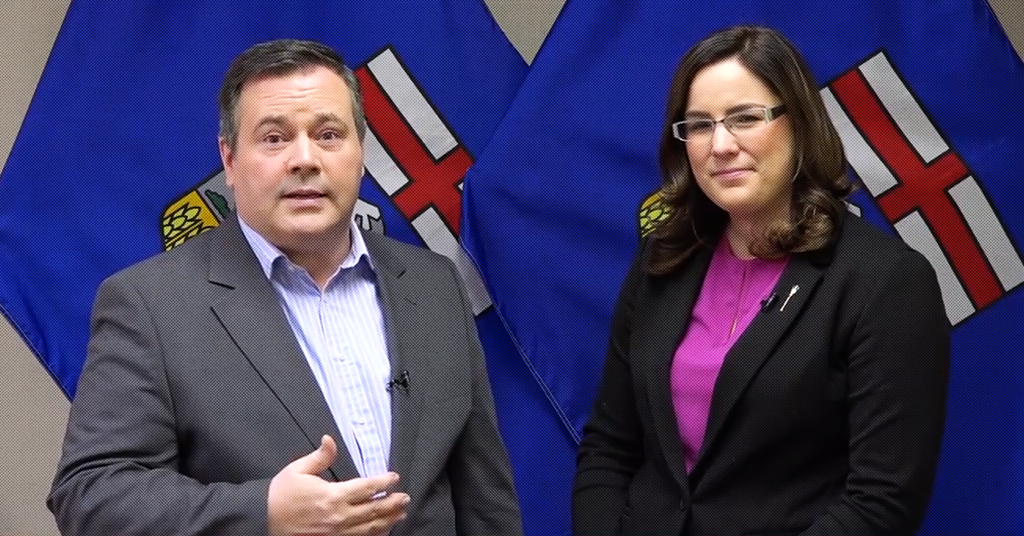 News
United Conservative Party Deputy Speaker Promotes Idea of Making Alberta Autonomous From Canada
UCP MLA says Alberta could model itself after an Italian border region that was annexed from the Austro-Hungarian Empire
One of Jason Kenney's UCP MLAs is promoting the idea of making Alberta an "autonomous province" modelled after systems designed to protect minority rights in European ethnic enclaves.
Angela Pitt, the UCP MLA for and the government's deputy speaker, posed the following question on her official Facebook page:
Should Alberta be an autonomous Province? South Tyrol has -The province is granted a considerable level of self-government, consisting of a large range of exclusive legislative and executive powers and a fiscal regime that allows it to retain a 90% of revenue, while remaining a net contributor to the national budget.
The link attached directed followers to the government website of the northern Italian province of South Tyrol, a mountainous region nestled in the Alps along the Austria-Italian border.
In 1919, Italy annexed South Tyrol from the Austro-Hungarian Empire.
Today, the majority of residents who live in South Tyrol's quaint alpine villages are German-language speakers, despite being located inside Italy's borders.
South Tyrol's autonomy is guaranteed under multiple treaties. Although a period of bombing campaigns led by local separatist groups ended in the 1960s, preserving South Tyrol's distinct cultural identity remains a source of some tension. 
Pitt did not respond to a request for comment from PressProgress, but her Facebook post comparing Alberta to South Tyrol generated confusion and criticism in her user comments section.
After one user suggested "if you think South Tyrol is such a great place move there!" Pitt defended her post by suggesting: "It's just a conversation piece."
"It's just an idea," Pitt told another user. "Many Albertans are feeling left out and mistreated by the federal government. Maybe this is a compromise."
When another user suggested she should join the "Wexit" party. Pitt clarified "being an autonomous province within Canada is certainly not the same as separating."
Pitt told yet another user who questioned why she was talking about South Tyrol in the middle of a global pandemic: "It'll be okay, just read about it."
Pitt's post comes as Albertans continue to wait for the results of Jason Kenney's "Fair Deal Panel," which includes Preston Manning and UCP MLA Drew Barnes.
Kenney mandated the panel to "focus on ideas that would strengthen our province's economic position, give us a bigger voice within Confederation, or increase provincial power over institutions and funding in areas of provincial jurisdiction."
The panel's final report was submitted to the Alberta Government in May, but the UCP government has not released its findings yet.
Pitt's post was notably shared by Fair Deal Panel member Drew Barnes.
Our journalism is powered by readers like you.

We're an award-winning non-profit news organization that covers topics like social and economic inequality, big business and labour, and right-wing extremism.
Help us build so we can bring to light stories that don't get the attention they deserve from Canada's big corporate media outlets.
Donate