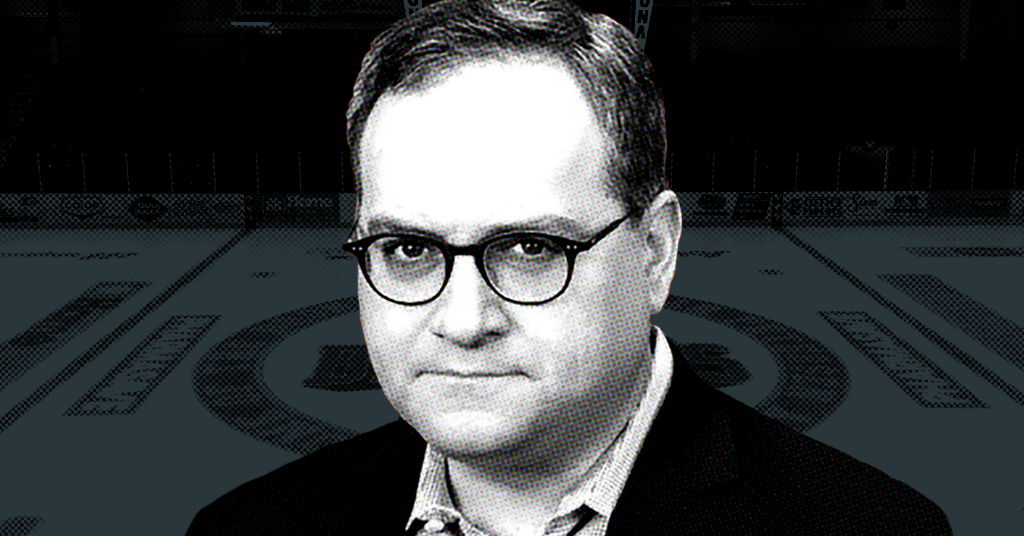 News
Rebel Media is Using the Humboldt Broncos Tragedy to Sell $5 Monthly Subscriptions
'Remember to use BRONCOS as your coupon code to get $20 off'
Is there anything Rebel Media won't do for a quick buck?
On the same day as Jason Kenney's current and aspiring United Conservative Party MLAs were lined up to speak at a Calgary rally organized by the alt-right website, Rebel Media's Ezra Levant is using the tragic deaths of a Saskatchewan junior hockey team to hawk $5/month subscriptions to access "premium" Rebel content.
In an e-mail to Rebel viewers Sunday, Levant suggests the Humboldt Broncos bus crash shows Canadian journalists "routinely attack people" for being "white or male or culturally conservative."
To illustrate his point, Levant points to a tweet from freelance writer Nora Loreto asking why the same sympathy extended to young, white, male hockey players isn't extended to young Indigenous women – a tweet later attacked by Jason Kenney, Sarah Palin and right wing media, causing Loreto to be targeted with death threats.
Levant claims Loreto "publicly attacked the sixteen Humboldt Broncos killed in a tragic car accident"– "she attacked them. Again and again."
To get back at the media for allegedly oppressing white men, Levant asks viewers to pay him $5 per month for access to his "Premium Content" channel, even providing the promo code "BRONCOS" to save $20 on a year's subscription:
"It's $8/month to subscribe, or a discount of $80 if you sign up for a year in advance. But for the next week, if you're a new subscriber, I'll give you $20 off a year's subscription — that works out to just $5/month. Please use the coupon code 'BRONCOS' to get this special discount."
In a post-script, Levant repeats:
"Sign up as a subscriber, and remember to use BRONCOS as your coupon code to get $20 off."
That led many to point out that profiting off tragedy isn't a good look:
Ezra Levant wants you to know if you hate Nora and the CBC and the G&M etc. etc., there's a new 'BRONCOS' discount code to subscribe to Rebel Media – because we live in the darkest timeline of a tire fire. #cdnpoli #onpoli pic.twitter.com/zqkhjKORmI

— Dan Speerin (@danspeerin) April 15, 2018
I only expect the most vile behaviour from Ezra Levant but damn!!!

— Sarah Hagi (@geekylonglegs) April 15, 2018
I've been blocked by @ezralevant, so could someone please tell him that he's the worst person in Canada? And that the Rebel is a shameless nest of vile hucksters that peddle in hatred to make money? https://t.co/9c0tGbOVYy

— Matthew A. Sears (@matthewasears) April 15, 2018
absolute filth https://t.co/GL0sFe7tcc

— Punk ?‍? Turt ? Li'l ? (@karengeier) April 15, 2018
While the timing and tone of Loreto's tweets have been criticized, one mother who lost her son in the tragedy later echoed the same underlying sentiment, pointing to the death of Colten Boushie and the pain long felt by Saskatchewan's First Nations communities, suggesting "they don't get the attention they deserve" and adding she wants to use her loss as motivation because "from hurt can come good."
Levant, on the other hand, has been accused of ambulance chasing more than once.
In January 2017, Levant was roundly condemned for using a white nationalist terror attack on a Québec City mosque that left six dead as an opportunity to raise money.
Although Levant promised the money would be spent helping ex-Rebel Media host Faith Goldy, who has well-documented ties to neo-Nazis, question whether the murderer, white nationalist Alexandre Bissonnette, was the real shooter or whether there was a second shooter – and by that, Levant meant a "Muslim" shooter.
Bissonette has since pleaded guilty to six counts of first degree murder and 40 counts of attempted murder.
Last week, a court released video of Bissonette's confession to police, which included statements indicating he struggled with mental health issues and was influenced by anti-Muslim rhetoric in the media.
Our journalism is powered by readers like you.

We're an award-winning non-profit news organization that covers topics like social and economic inequality, big business and labour, and right-wing extremism.
Help us build so we can bring to light stories that don't get the attention they deserve from Canada's big corporate media outlets.
Donate