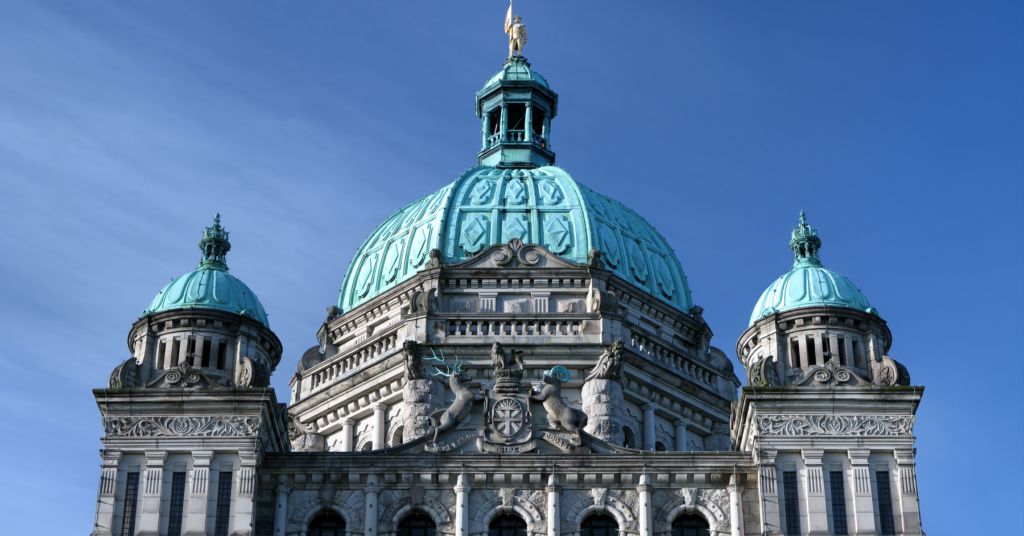 Potential Loophole in BC's Temporary Sick Pay Program Risks Being Exploited by Highly Profitable Corporations, Experts Say
"Which businesses have access to reimbursements should depend on whether they're genuinely struggling"
Highly profitable corporations with non-unionized workers could try to unilaterally scrap their own sick day provisions in order to take advantage of taxpayer-funded subsidies offered through BC's temporary sick pay program, economists say.
Last week, British Columbia's government announced details of its long-awaited sick pay program for workers who have to take time off because of COVID-19, providing three paid sick days until the end of this year. For employers who don't already have a program, the province will subsidize up to $200 per day for each sick worker.
The BC government said permanent paid sick days for all illnesses and injuries will take effect starting January 2022. Details of what that permanent legislative change will look like are yet to be determined.
However, critics point out that the three days of sick pay provided by the temporary program are not enough to cover the minimum 10 days of self-isolation required for those who contract COVID-19.
Some say the program even risks giving corporations a reason to cut their existing employer-paid programs that aren't protected by collective agreements, meaning taxpayers could end up subsidizing highly profitable companies that can easily afford to pay for sick days themselves.
The Ministry of Labour confirmed to PressProgress that there are currently no plans to stop employers from axing their existing programs in order to take advantage of the temporary government program.
The Ministry also said the provincial government has not yet established how it will identify which employers already have sick pay programs — particularly those without collective agreements. Updates about how the reimbursement program will work will be announced soon, the Ministry said.
Alex Hemingway, a senior economist at the Canadian Centre for Policy Alternatives, said that could give some employers a reason to cut existing sick pay provisions.
"It's a genuine concern that there will be certain employers who have sick pay programs that aren't protected by collective agreements who might choose to scrap those so they could be covered by the government program," Hemingway told PressProgress. "We can't know in advance how they're going to respond, but it's certainly a possibility."
"Which businesses have access to reimbursements should depend on whether they're genuinely struggling, and we don't want to see dollars flow to large profitable corporations that are already doing very well in the pandemic," he added.
Hemingway noted that some companies, such as coffee giant Starbucks, have recently unveiled their own sick-pay programs.
"For them it's not a big deal to cover these costs for a few months anyway," Hemingway noted. "Hopefully they'll keep their program."
To prevent companies from exploiting the program, Hemingway said, the provincial government should only allow subsidies to go to employers that are actually struggling while also including a provision that reimbursements will not apply to companies who already had sick-pay programs on the day the legislation was introduced.
"We know many businesses are highly profitable right now, large corporations are doing very well during the pandemic, so the idea that we're going to reimburse some of those large profitable corporations for providing a basic right like sick days doesn't really make sense," Hemingway added.
Rob Gillezeau, an economics professor at the University of Victoria, noted companies will naturally look to maximize their financial benefit anyway they can.
"Practically, if employers can gain fiscally through a shift in their existing paid sick leave regimes we should expect them to do so," Gillezeau told PressProgress.
However, he added, unionized workers might be able to negotiate a share of the savings that the employer would get, but that is less likely to happen in non-unionized workplaces: "In a non-union workplace I would expect all the benefits to accrue to the employer."
Gillezeau said rebates for employers during the pandemic are necessary and that treating firms equally regardless of whether or not they already provide sick leave would make sense, but that adjusting the amount of support based on other factors could improve BC's program.
"Some type of calibration for firms is worthwhile, whether or not that's based off of their profitability," he explained. "Some of them maybe had a decline in revenues, or you could lower the cost, rather than being firm specific, for extreme scenarios."
"If you were to be more selective based on profitability, if government had that ability, I think that would have been a better way to divide it."
Pamela Charron, community engagement coordinator with the Worker Solidarity Network, which represents non-unionized and precariously employed workers, told PressProgress some of her organization's members already have more paid sick days than mandated by the BC government program.
Charron is concerned some of those days might be at risk of being cut.
"There are some that don't have paid sick days at all and there are some that have five and some larger corporate stores have 10," Charron explained. "It is a concern indeed that some workers might now lose an amount of paid sick days. Who knows if employers will retract some of those days to get access to the (BC government) program."
The WSN organizer pointed out that this would not be an issue if the BC government's program had mandated a higher minimum number of paid sick days, because then all workers would be guaranteed adequate coverage.
"If the floor was higher, it would have incentivized the employers that are already giving paid sick days and also supported low income workers to stay home when sick," Charron said.
WSN is also concerned that the BC government's program fails to properly address gaps bridging the new program to the federal government's Canada Recovery Sickness Benefit, meaning low-wage workers who fall sick could still lose income.
"The CRSB doesn't allow workers to apply for the program if they've received employer-paid sick leave in the same period, so that means a low wage workers ends up taking the entire week off without pay when they have COVID symptoms before they can even apply for the CRSB," Charron explained.
Charron said WSN also hopes the BC government changes its program's eligibility criteria to ensure highly profitable corporations don't end up receiving taxpayer funded subsidies.
Our journalism is powered by readers like you.

We're an award-winning non-profit news organization that covers topics like social and economic inequality, big business and labour, and right-wing extremism.
Help us build so we can bring to light stories that don't get the attention they deserve from Canada's big corporate media outlets.
Donate