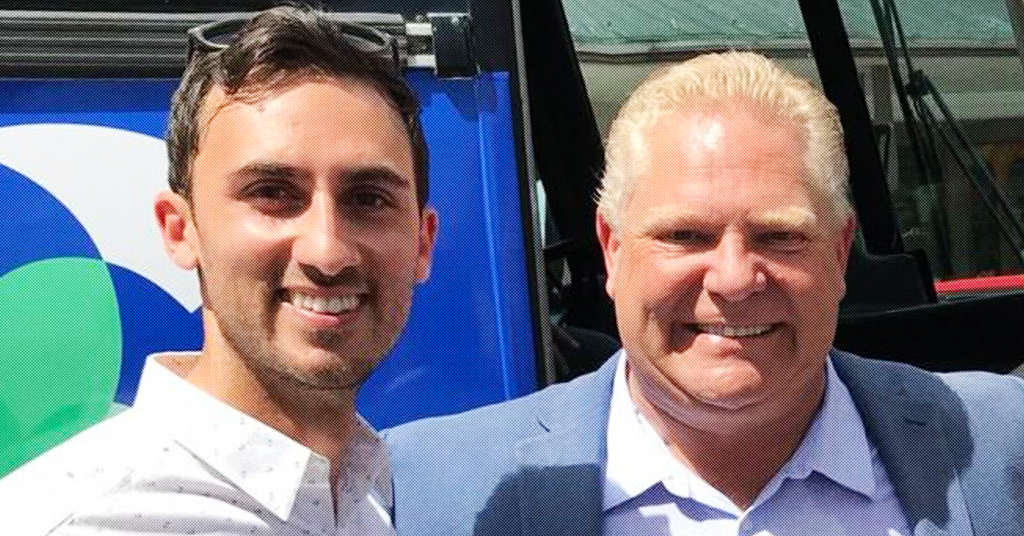 Fact-Check
How Many Times Will Ford's Education Minister Repeat These Four Misleading Talking Points?
Minister Lecce needs to get some new material
Ontario's education minister, Stephen Lecce, is not having a good week. 
As teachers' stage a one-day strike, the minister has repeated his government has done everything "along the way" to "be reasonable." But the minister also appears unable to name a single cut his government has fully walked back.

Worse still, sources close to the government's buried parent consultations say a clear majority of parents oppose the education changes the government is trying to implement. 

For the sake of clarity, here are four of the most misleading Ford government talking points Minister Lecce has relied on in just the past two days: 
1) The government has moved average class sizes down
Yesterday, during question period, Lecce claimed:
"We have listened to families, which is why we've made a decision to move the provincial average of classroom sizes from 28 to 25."
The problem is the government didn't move provincial average class sizes in high schools from 28 down to 25.
The government actually moved to raise class sizes from 22 to 28. Now, it's trying to raise them to 25.
The minister repeated this talking point during question period today.
2) the government has moved its mandatory e-learning target down
Minister Lecce also told the legislature:
"we've moved the online learning mandate from four to two."
That's also inaccurate. Prior to the Ford government, the online learning mandate was set at zero and polls suggest parents were not exactly clamoring to change that.

The Ford government has actually moved to raise the e-learning mandate from 0 to 4 and now from 0 to 2.

3) the Ford government is spending more on education than any before
Yesterday, minister Lecce also repeated that:
"The Premier has demonstrated a firm commitment to improving education by putting more money in the system than ever before."
As PressProgress reported previously the government is actually spending $54 less per student on education than the Ontario government did in 2018-19.
Minister Lecce repeated this talking point today in Question Period.
4) The government 'invested' in 'front-line education'
Minister Lecce told the legislature:
"We've improved and invested in front-line education."
As PressProgress reported previously current estimates suggest the Ford government's education changes could eliminate up to 6,000 teaching jobs from Ontario's education system.
Our journalism is powered by readers like you.

We're an award-winning non-profit news organization that covers topics like social and economic inequality, big business and labour, and right-wing extremism.
Help us build so we can bring to light stories that don't get the attention they deserve from Canada's big corporate media outlets.
Donate