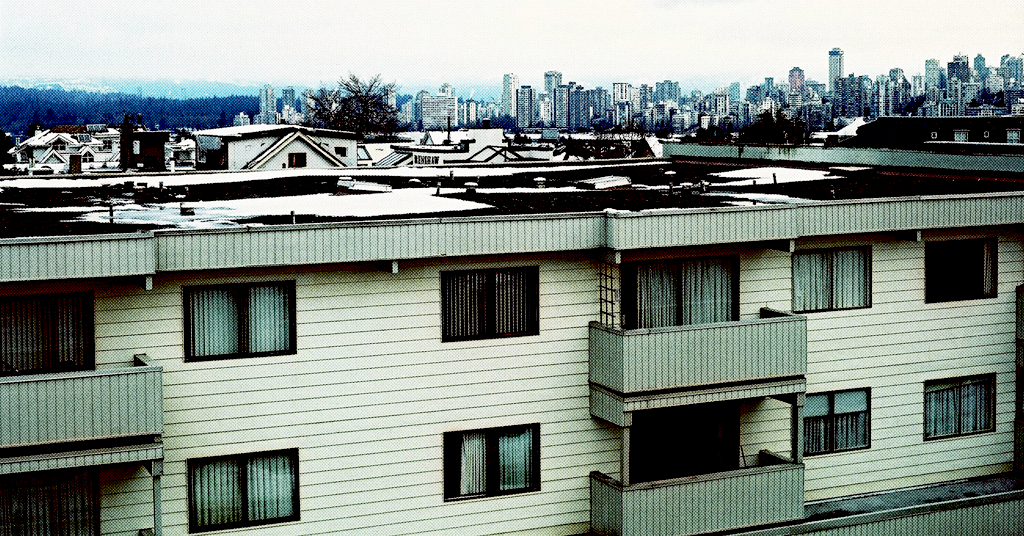 New
Big Property Management Companies Still Pressuring Renters to Pay Up Despite Bans on Evictions
'Landlords and property management companies want business as usual in a crisis'
Despite recent moves in several provinces to ban evictions during the coronavirus pandemic, big property management companies are still pressuring cash-strapped renters to pay rent as normal on April 1.
Ontario, Québec, British Columbia, Saskatchewan and most recently Alberta have moved to ban landlords from evicting tenants in April amid the public health crisis, yet some property management firms do not appear to be communicating details of the new emergency legislation to renters.
Over the last week, PressProgress heard from hundreds of renters across Canada, many of whom supplied documentation showing large property management firms are demanding April rent at a time when many Canadians are facing mass-layoffs and orders from public health officials to stay-at-home.
Anne, a renter in Pointe Claire, Québec, told PressProgress she received a memo on March 19 — four days after Québec banned evictions — from her property manager suggesting the usual rent deadline was still in effect.
"Rent is due, as usual, on the first of the month," reads the memo from Calgary-based Northview REIT, adding that renters should "submit rent remotely via online payment" because the company had shut down its local office.
"It's just sort of shocking to see everything payment-wise has to continue as normal," Anne told PressProgress. "It's added unnecessary stress to an already stressful situation."
Northview REIT did not respond to requests from PressProgress seeking comment. Following multiple attempts to contact the firm, Northview later issued a statement on its website acknowledging some renters may be "suffering financial hardship related to COVID-19 job loss and will be challenged to meet (their) April rent."
The statement does not spell out a specific policy on how the company plans to offer leniency to those renters, but offers information on government assistance plans and asks renters to "please contact your Northview office so that we may work with you to reach a solution."
Next door in Ontario, some renters shared similar stories even though the province banned evictions on March 16.
Leeroy, a Toronto-area substitute teacher who currently finds himself out-of-work, supplied a copy of an e-mail he sent to Akelius Canada on March 21 voicing concerns about not being able to pay rent on April 1.
"I am writing you to inform you that due to (the) coronavirus situation, I am not getting any income from my work," Leeroy's e-mail states.
"The only income that I get is EI which is $900 bi-weekly. Therefore, I am writing to request that March and April's rent be reduced to $900 until situation is back to normal."
Despite CCing several Akelius representatives, he said he received no response from the company addressing his concerns about making rent.
Akelius Canada told PressProgress the company can only consider offering leniency to tenants after a "notice of late payment" has been issued.
The company did not explain what steps it is taking to communicate this process to its tenants or keep them informed about new emergency measures introduced by the provincial government relating to eviction bans, however, the company did note it is informing tenants of emergency assistance plans to help them pay rent.
"We encourage our tenants to visit federal, provincial and municipal websites for all the latest information regarding social and economic assistance plans," Akelius Canada's spokesperson said.
Mazdak Gharibnavaz of the Vancouver Tenants Union told PressProgress that the response from big property management firms has been unsurprising.
"Landlords and property management companies want business as usual in a crisis," Gharibnavaz said. "Millions of renters are partially or fully losing their incomes."
He also suggested that a technocratic policy response from governments, which has not been clearly communicated to renters, is contributing to the confusion.
"Federal and provincial governments are providing a patchwork of means-tested and administratively burdensome processes for income supports," Gharibnavaz said, noting support likely "won't arrive in time for April, and maybe even May."
"The processes are onerous for many and will be next to impossible for people that are undocumented, non-English speaking or marginalized without in-person support."
That confusion can create space for property management companies to make unreasonable demands, even if they are following orders not to evict.
Rebecca, a renter in Vancouver, supplied e-mails to PressProgress last week showing her landlord rejected a request for leniency on rent, telling her to use "government aid" or her "credit card" to meet her April 1 rent deadline even though aid will not be available until mid-April at the earliest.
Helen Wong of Anson Realty first told PressProgress the e-mail was "fake news," but later conceded "deferring the rent" could be one way to "solve this problem" if the property owner agrees (Anson Realty only acts as a "middle person" between owners and tenants, Wong explained).
Rebecca sent her landlord a link to a news article shortly after the BC government announced it had banned evictions. Wong replied by asking Rebecca if she could pay both April and May rent on the same day: May 1.
"The aid I've applied for can likely help with one month's worth of rent only." Rebecca told PressProgress.
Wong did not respond to a request for comment.
Our journalism is powered by readers like you.

We're an award-winning non-profit news organization that covers topics like social and economic inequality, big business and labour, and right-wing extremism.
Help us build so we can bring to light stories that don't get the attention they deserve from Canada's big corporate media outlets.
Donate