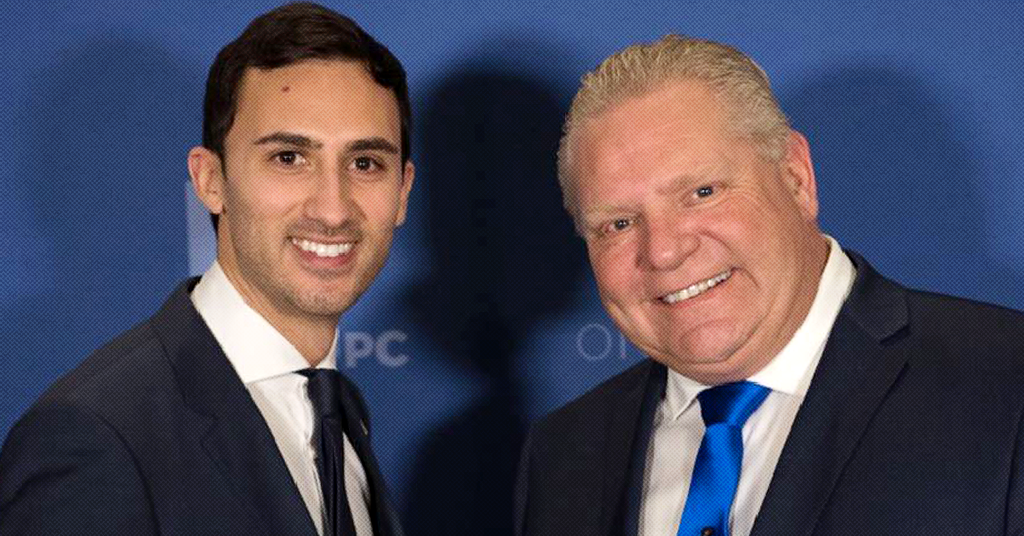 Fact-Check
'Bait and Switch': Doug Ford's New Numbers On Special Education Staff Funding Are Not Adding Up
Education Minister Stephen Lecce claims special education will be fully-funded. Support staff workers say his numbers don't add up.
Doug Ford's government would have Ontarians believe it is making concessions on funding for special education support to secure a deal — but those involved in negotiations say the Ford government's math doesn't add up.
On Tuesday, Education Minister Stephen Lecce announced the government would make concessions to help strike a deal with Ontario teachers by lowering its class sizes and allowing parents to opt-out of mandatory eLearning.
Lecce also pledged $148 million to cover the expenses of the Local Priorities Fund, which, among other things, helps cover the salaries of special education staff.
According to the government's press release:
The Supports for Students Fund will provide a total of $148 million, an amount equivalent to the remaining amount of the previously negotiated Local Priorities Fund, in the last round of bargaining.
During the press conference, Lecce insisted "the fund is consistent with the local priorities fund established during the last round of bargaining" and "reflects the voluntary agreement signed by CUPE and EWAO."
"Protecting frontline services such as special education workers, educational assistance, youth and child workers as well," Lecce added.
Except the $148 million in "total" funding Lecce announced appears to be nearly a hundred million dollars lower than had been previously committed to.
In 2018-19, the government invested $235.4 million into the Local Priorities Fund and a year earlier in 2017-18, it invested $218.9 million.
Laura Walton, President of CUPE's Ontario School Board Council of Unions, told PressProgress she's not sure Lecce's math adds up.
"The Minister announced $148 million for a new 'Supports for Students' fund," Walton noted. "But he doesn't say whether the fund includes the $58 million negotiated by CUPE as its portion of the Local Priorities Fund."
"What the Ford government doesn't say about an issue raises just as many questions as what it does say.
Even if you disregard the fact that Lecce suggested $148 million was the "total" value of the new fund and add the $58 million already agreed to, the proposed fund is still $12.9 million short of  2017-18 funding levels and $29.4 million short of 2018-19 levels.
"He certainly fails to mention that this money, which was meant to restore the lost jobs that provide services for students, has yet to flow to any of the boards it was supposed to go to," Walton added.
"Would anyone be surprised if this government is planning some sort of 'bait and switch' on education funding?"
The Office of Education Minister Stephen Lecce did not respond to multiple requests for clarification from PressProgress.
Help us protect Canadians by holding the powerful accountable.
Journalism is an important public service. That's why PressProgress is prioritizing stories aimed at keeping Canadians safe and holding the powerful accountable during the coronavirus pandemic.
Please consider supporting our award-winning non-profit news organization so we can keep making a positive impact for Canadians.
Support Our Journalism