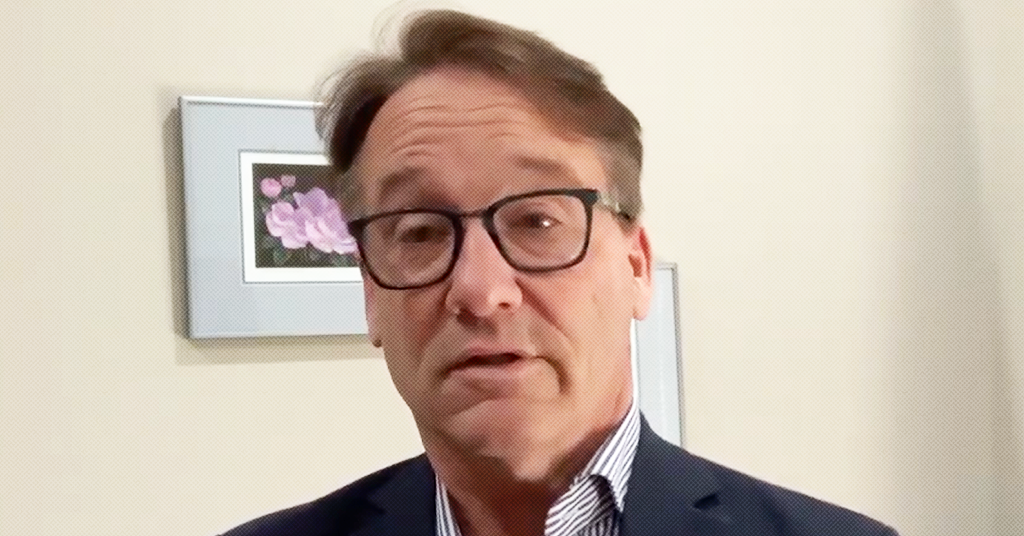 New
UCP MLA Drew Barnes' Company Has Stopped Threatening a Struggling Tenant With Eviction
Sudden change of heart follows days of unreturned phone calls and emails to Barnes' property management company
Who says sad stories can't have happy endings?
Dustin, a struggling renter in Medicine Hat, contacted PressProgress last week after his landlord warned him he might need to start looking for a new home in the middle of a pandemic unless he coughs up rent for April and May.
Dustin rents from a company called First Choice Property Management, which manages properties owned by United Conservative Party MLA Drew Barnes.
Barnes' public disclosure statement shows he owns Dustin's property and dozens more in Medicine Hat and around Alberta. As recently as 2017, Barnes was identified by Alberta Health Services as "the owner" of a property found to be in such a state of "disrepair," it could be "injurious or dangerous to the public health."
Dustin provided PressProgress with a dozen e-transfer receipts showing he sends his rent money directly to Barnes each month.
Dustin told PressProgress life has been complicated for him over the last few years, owing to a custody dispute and later going back to college to retrain for a tech job so he could find gainful employment in Alberta and remain in his child's life.
Over that time, he's held a string of precarious and low-wage jobs, but had struggled to find stable work in Medicine Hat for months prior to the pandemic.
On April 1, a few days after Alberta Premier Jason Kenney announced a one-month temporary ban on evictions,  Dustin said he texted the company to inform them he would not be able to make rent in April but let them know he was looking into applying for income support through the federal government.
"Hi, I'm not going to be able to pay my rent until I get CERB," Dustin wrote, referring to the Canada Emergency Response Benefit. "I hope that's okay."
"What's CERB?" Barnes' company replied. "Due to covid, you can make payments for the rent and no late fees are added."
"If you don't think you're able to pay at all then please let me know and if you need to move for month end, then please submit a written notice."
Dustin told PressProgress he "didn't receive any response" from Barnes' company after exchanging texts with them at the beginning of April: "They went quiet when I asked about options available to me."
The number that texted Dustin is listed as the phone number of someone named "Jessica" in local newspaper ads and online rental listings for First Choice Property Management.
On May 1, the company finally texted Dustin suggesting they'd "been away" but notifying him Barnes wanted him to pay rent for April or move out.
"The owner says no payment for April has been made," reads the text obtained by PressProgress. "Have you moved out or will you be clearing this up asap?"
When Dustin told the company he had not paid and asked to speak with the owner, the representative replied: "They will be issuing an eviction price (sic) for tomorrow. So you will have 14 days after that to either clear up or move."
Dustin alleges Barnes personally showed up at his home on Friday to serve him with a 24-hour entry notice.
"Apart from the attached text, I did not speak with anybody until Drew Barnes himself came to my door," Dustin told PressProgress.
"I had to run to grab my dog as he opened the gate."
"I laid out my points of paying rent being irresponsible for the time being," Dustin recalled. "He told me that I am eligible for CERB even though I'm on EI, which we know is untrue," explaining why he did not qualify for federal support.
"I told him that he is an elected official, bound to serve the people," he added.
After that, Dustin alleges Barnes "said in one breath that he was unsure that anybody was still living in the house, as nobody had heard from me" although he simultaneously denied his office had been ignoring his calls by telling him that his "office said they've been in touch with you."
Dustin supplied PressProgress with a copy of a "24-hour entry notice" dated May 1 authorizing First Choice Property Management to enter his home on May 4 in order to "inspect the state of repair of the premises."
First Choice Property Management did not respond when asked if the signature on the notice belongs to Drew Barnes. Numerous calls and e-mails to the company also went unanswered for days.
However, hours after PressProgress provided the company with a final deadline to respond to a list of questions, Dustin said he received an e-mail from the company with a very different tone.
"These are unsettling, unprecedented times," states the e-mail from a First Choice representative named Davis Barnes.
"We hope you are doing well and we want to make sure that you are aware we are available by email and phone and of our willingness to defer some rental payments owing."
The email informs Dustin he owes the company $1,944 for rent April and May's rent, though the company has waived late fees. "We are asking what you would consider a reasonable payment schedule to catch up on these arrears."
Davis Barnes also said the company was rescinding its 24-hour entry notice.
"It was given in case it was unclear if you still occupied (the property)," Davis Barnes wrote. "Our belief is that you do, and the inspection will not be necessary."
Drew Barnes' constituency office declined to answer any questions about the MLA's property management company or make anyone available to answer questions.
A UCP staffer told PressProgress they believed Barnes is "not directly involved" in the company and had "passed that responsibility onto the management."
"As an MLA, he can't be," they said, explaining that they thought he had placed the company into a blind trust. Informed that a tenant said Barnes showed up at their door over the weekend, the UCP staffer agreed "that's very interesting."
"I don't know what his personal workings are," the staffer admitted. "When I get a call about First Choice realty, which people do, I direct them back to First Choice realty," adding the office "occasionally" receives calls about Barnes' business.
Our journalism is powered by readers like you.

We're an award-winning non-profit news organization that covers topics like social and economic inequality, big business and labour, and right-wing extremism.
Help us build so we can bring to light stories that don't get the attention they deserve from Canada's big corporate media outlets.
Donate