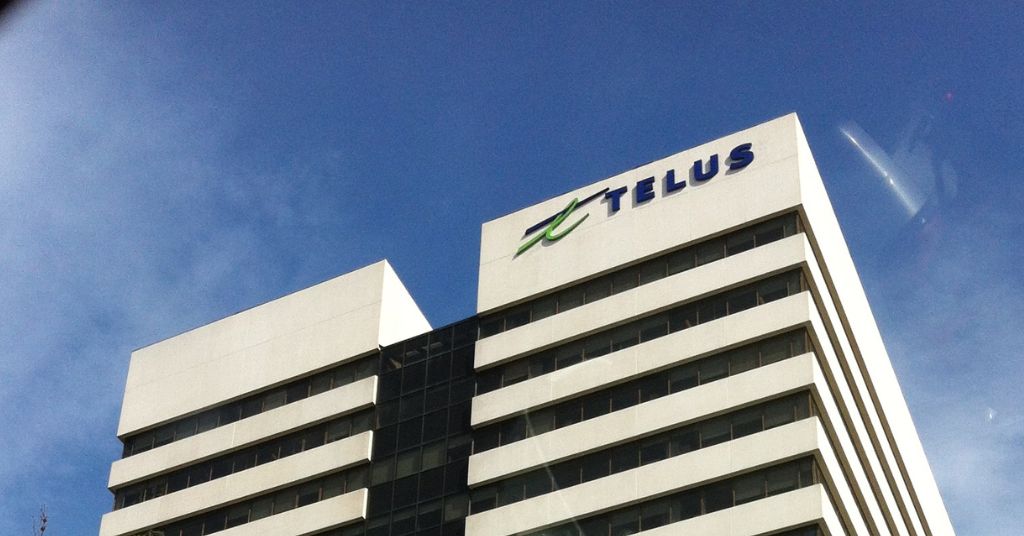 News
TELUS Wanted Workers to Stay Quiet About Off-Shoring Practice to Protect Its Image, Documents Show
Union says it is willing to pursue strike mandate over job security, wages and working conditions
TELUS wanted workers to stay quiet about the company's off-shoring policies and sent a Memorandum of Agreement to their union to protect the company's brand image, documents obtained by PressProgress reveal.
Workers had taken issue with the company's off-shoring policies as TELUS had used the practice to divide the workforce, weaken the union's bargaining unit and ultimately drive down wages and working conditions over the last two decades, union organizers say.
TELUS sent the Telecom Workers Union, which represented TELUS employees at the time, a Memorandum of Agreement in 2010 to get the union to agree to "not publicly reference TELUS or TELUS International Inc. in any potentially negative or disparaging manner in any campaign or communication related to any off-shoring initiative that it may be involved in, either directly or indirectly."
The memorandum adds that "this in no way is meant to infringe upon the
TWU's ability to participate in the public debate regarding this issue but is solely aimed at ensuring that in so participating the reputation of TELUS or TELUS International Inc. does not suffer."
TWU later merged with the United Steelworkers in 2013 to build "better bargaining power" to take on the corporate giant.
Now, the United Steelworkers represents 7,000 TELUS workers across BC, Alberta, Ontario and Quebec. USW Local 1944 president Donna Hokiro believes it is time for workers to get their voice back.
"I'm not renewing that letter in this round of bargaining. We've been at it since late October. I'm not renewing it," Hokiro told PressProgress.
TELUS did not return PressProgress' request for comment regarding the Memorandum of Agreement or current wages and working conditions of TELUS employees.
"The last two quarters they made more money than they ever had historically ever," Hokiro added. "(Yet) every quarter is more than concessions on the table and lots of them. Not one or two or three, they have a package of concessions."
TELUS wants to off-shore and contract out more positions, decrease benefits, and exclude new workers from a strong pension plan, the union says.
Hokiro points out TELUS'  off-shoring began during a bitter labour dispute that lasted from 2000-2005  where the company argued its off-shore labour would be temporary. Instead, after five years of bargaining, multiple labour board complaints and a five month lock-out, a deal was imposed on the union, and off-shoring continued. Consequently, union membership eroded as off-shore and contract workers were excluded from the bargaining unit.
"We went from around 20,000 members to now, fast forward some years later, around 7,000. (And) their intention is to cut us in half some more," Hokiro explains.
Current negotiations have reached a "boiling point," Hokiro adds.
USW Local 1944 Members are facing major concessions in our bargaining with TELUS and we've been at the table for almost a year. Members are rising up and we expressed ourselves loud and clear at Telus Gardens in Vancouver and 'The Boot' in Burnaby; Fair Contract Now! pic.twitter.com/yvASvYQ7O1

— usw1944 (@usw1944) September 13, 2022
"They want to continue to rob from the members and treat them as badly and as poorly as they can, and run the union out of town."
"The greed has gotten absurd, indecent—grotesque."
Jayson Little, USW 1944 Local Staff Representative says employees are also experiencing "pressurization" as more and more tasks are piled onto their job descriptions.
"(At) some of these call centers, workers are just beyond stressed because of the pressurization that's happening," Little told PressProgress.
At one point, the union started a campaign called "To pee or not to pee," because some workers weren't able to go to the bathroom. In other instances, management counted the seconds that employees' computer mouses sat idle.
"Reps are being hauled in for investigative meetings in which [management is] saying, 'we notice your mouse did not move for 20 seconds, [and] at this time, it did not move for eight seconds', and then they add up all the numbers and say you've committed time theft," Little added.
Despite the reality for workers on the job, Little says that TELUS is more concerned about public image than about improving conditions for workers.
Little points out the union once started a petition among workers to stop sales pressurization – a practice where workers like technicians were expected to sell products in addition to providing service to customers.
The union immediately heard from TELUS who was concerned about the company brand, Little said.
"Their first reaction was to threaten the union for messing with their brand. That's how protective they are of their brand. Not 'How can we help? How can we fix this?' It was, 'don't mess with our brand,'" said Little.
"If TELUS is not going to move off their concessions and start hearing the union and the members' message, we're going to go out to the membership, and we're going to have that conversation about a strike mandate."
"We don't want to go down that path. It's not a desire, but we're not going to be intimidated."
Our journalism is powered by readers like you.

We're an award-winning non-profit news organization that covers topics like social and economic inequality, big business and labour, and right-wing extremism.
Help us build so we can bring to light stories that don't get the attention they deserve from Canada's big corporate media outlets.
Donate