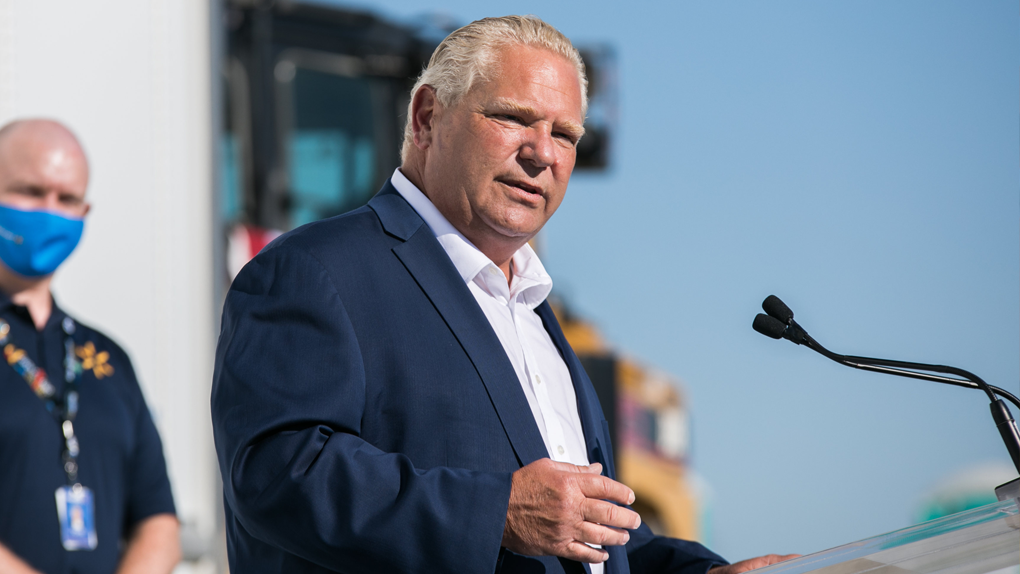 Analysis
New Data Shows Ontario's Minimum Wage Leaves Workers Up To $7 Per Hour Short on Costs of Living
Ontario's minimum wage is already well below the calculated living wage in all regions of the province, experts say
The latest data shows that Ontario's minimum wage is nowhere close to covering costs of living in most regions of the province.
Earlier this month, Ontario Premier Doug Ford announced his government will raise the minimum wage from $14.35 per hour to $15 per hour.
That announcement was itself a flip flop – in 2018, Ford rolled back a planned minimum wage increase to $15 as one of his first acts as premier, calling a $15 minimum wage "reckless."
On Tuesday, the opposition Ontario NDP countered Ford's $15 minimum wage increase by pledging to give the province's 760,000 minimum wage workers a one dollar raise for the next five years until the minimum wage reaches $20 per hour in 2026.
However, the most recent data from the Ontario Living Wage Network suggests Ford's $15 per hour minimum wage is not enough to make ends meet in most communities across the province while the NDP's $20 minimum wage proposal doesn't quite cover the full costs of living in the province's largest city of Toronto.
Using the National Living Wage Framework, the OLWN looked at the cost of transportation, food, rental housing, clothes and medical expenses for a two-parent family across most of Ontario's regions.
It found the cost of a living wage ranged from a low of $16.20 per hour in Sault St. Marie to a high of $22.08 per hour in Toronto.
Nowhere in Ontario is Ford's $15 per hour minimum wage enough to live on.
"The lowest cost of living we found was $16.20 in Sault St. Marie, Ontario," OLWN spokesperson Craig Pickthorne told PressProgress. "But you're still $1.20 short on making ends meet, even with a $15 minimum wage."
Importantly, in nearly all of Ontario's most populated regions, $15 per hour falls short of the calculated living wage by 10% or more – in fact, in the province's biggest city, a $15 minimum wage only covers about two-thirds of costs of living:
Toronto: $22.08 (67.9% of a living wage, a difference of $7.08 per hour)
Halton: $20.75 (72.2% of a living wage, a difference of $5.75 per hour)
Peel: $19.80 (75.7% of a living wage, a difference of $4.80 per hour)
Hamilton: $17.20 (87.2% of a living wage, a difference of $2.20 per hour)
Niagara: $18.90 (79.3% of a living wage, a difference of $3.90 per hour)
Ottawa: $18.60 (80.6% of a living wage, a difference of $3.60 per hour)
Guelph: $18.10 (82.2% of a living wage, a difference of $3.10 per hour)
Durham: $17.80 (84.2% of a living wage, a difference of $2.80 per hour)
"We looked at the expenses workers actually face," Pickthorne said. "The increase to $15 is technically a good thing, but there's no where in the province where that will allow a worker to make ends meet and live."
In Toronto, Pickthorne said, the difference works out to nearly $285 per week – or $1,145 per month.
"It just really shows the disparity," Pickthorne said. "In five years, I estimate the cost of living everywhere in the province will be over $20 per hour."
Help us protect Canadians by holding the powerful accountable.
Journalism is an important public service. That's why PressProgress is prioritizing stories aimed at keeping Canadians safe and holding the powerful accountable during the coronavirus pandemic.
Please consider supporting our award-winning non-profit news organization so we can keep making a positive impact for Canadians.
Support Our Journalism