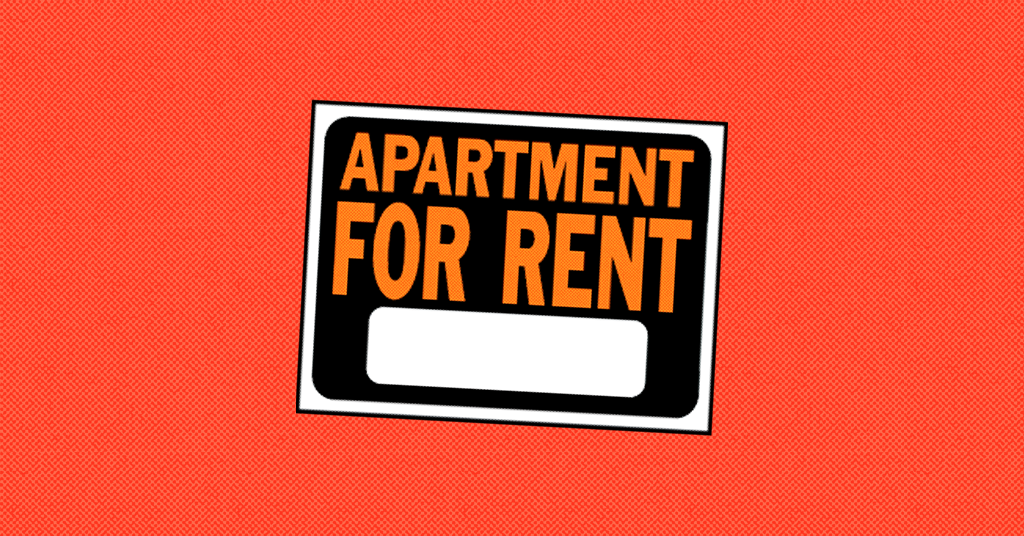 New
Landlords are Threatening Cash-Strapped Albertans with Evictions in the Middle of the Coronavirus Pandemic
Some landlords show little sympathy despite massive job losses at the hands of crashing oil prices and the coronavirus pandemic
After facing crashing oil prices and a deadly pandemic, many recently unemployed Albertans are now dealing with new challenge: landlords.
Though nearly half of Canadian renters have less than a month's worth of savings on hand, Alberta's provincial government has been one of only a few in Canada that has not introduced policies to protect renters and ban evictions.
During a press conference Monday, Premier Jason Kenney even appeared to belittle the issu when he suggested many renters facing eviction are actually "engaged in criminal activity or vandalism or operating grow-ops."
Over the last week, PressProgress heard from dozens of Albertans struggling to make rent during the pandemic, many of whom say they are now dealing with unreasonable landlords or facing evictions. 
Ken, a truck driver in Spruce Grove, said his roommate of four years recently lost their job at an Edmonton nightclub and now his rent has suddenly doubled.
"I don't know what to do," Ken told PressProgress. "The whole economy is in the tank."
Ken said his landlord, who owns the house, is now threatening to evict them if he doesn't find a way to pay her $1,800 over the next few month.
"I can't afford that alone," Ken said. "I told her my pay periods going to be on the late side and gave them plenty of time."
"She said i don't care, you still have to pay your rent. She said it's not my problem."
In Fort Saskatchewan, a mother of two young children said she is facing pressure from a landlord who wants her to find $3,000 in the middle of a pandemic.
"Its been stressing me out," Patricia told PressProgress. "I have bad credit because I was foolish when I was younger and it's still affecting me."
Patricia supplied a copy of an e-mail showing a collections agent for Woodsmere Holdings demanded payment on $3,119.65 in rent money on March 16, one day after the province shut down schools and daycares.
"The choice you made to breach the tenancy agreement between yourself and Woodsmere Holdings has put your tenancy at risk," the e-mail states. "It is the landlord's right to be paid on time."
"Are you vacating or going to pay your rent in full today?
"I have two little girls i have to think of," Patricia said. "It's hard to find another place in that short time with everything going on, and with social isolating."
Jennifer Bell, Woodsmere Holdings' regional manager for Alberta, told PressProgress the company couldn't comment on the specifics of Patricia's situation citing privacy, but said they are "hoping to resolve this in a way that satisfies everybody."
"We're certainly not out to remove anybody," the Woodsmere Holdings spokesperson said. "We're working with people case-by-case."
Bell said the company does not have a specific policy relating to evictions during the coronavirus pandemic.
Joe, a laid off casino worker from Edmonton, said he just received his 14 days notice even though he's never once missed rent since he started living in his apartment.
After his casino shut down on March 17,  Joe said he got in touch with his building manager to explain his situation. When the company that owns his building refused to assist him, he says he swore at a company representative and was served with an eviction notice.
"I've been real stressed," Joe explained, adding he offered a "heartfelt apology and explanation of where I'm coming from."
"They just told me 'we do have the power to change the locks, we can still force you out'," Joe said. " I said 'you're hitting me with 14 days notice?' I'm high risk and I can't be out during isolation."
"I'm still not sure if I'm welcome to stay past the eviction date of April 3, 2020."
Broadstreet Properties, a large property management firm that operates rental properties across western Canada, told PressProgress it had "no comment."
Our journalism is powered by readers like you.

We're an award-winning non-profit news organization that covers topics like social and economic inequality, big business and labour, and right-wing extremism.
Help us build so we can bring to light stories that don't get the attention they deserve from Canada's big corporate media outlets.
Donate