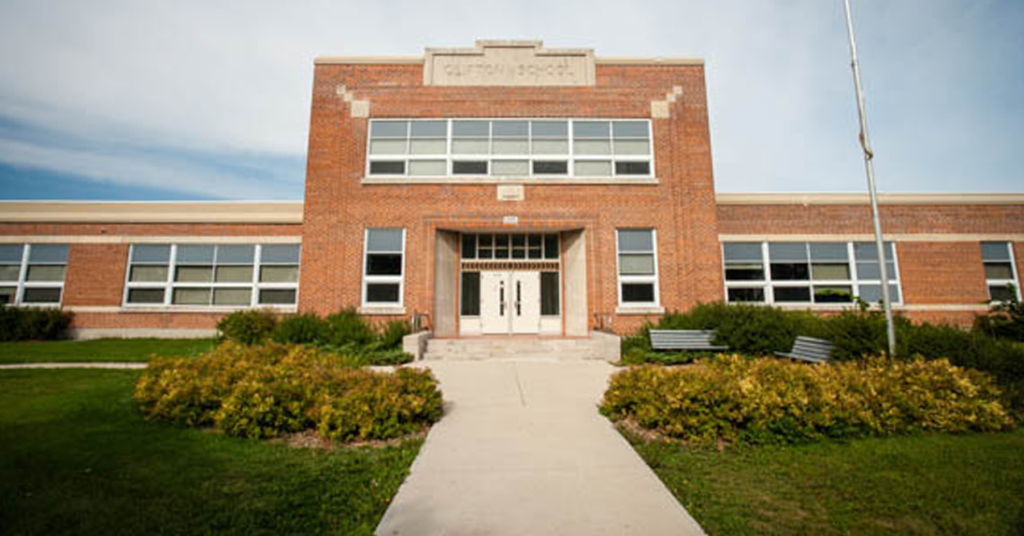 News
Brian Pallister's Education Bill Further Entrenches Systemic Racism in Manitoba Schools, Parents and Teachers Say
Government accuses teachers of being manipulated by 'misinformation'
Brian Pallister's new education bill seeks to remove democratically elected school trustees, but parents and teachers say that change will only further entrench systemic racism into Manitoba's education system.
Teachers and parents also say they are "insulted" by the Minister of Education's accusations that they have been "manipulated" by partisan "misinformation."
Bill 64 was one of the Pallister government's "mystery bills" introduced in November 2020. The government did not release Bill 64's full text for four months until March 15, 2021.
The bill aims to eliminate 36 school boards composed of 5 to 9 elected, paid trustees and replaces them with a government-appointed Provincial Education Authority which will appoint directors to oversee 15 amalgamated regions. A volunteer Parental Advisory Committee on Education (PACE) will be made up of 16 parent representatives elected from each of the 15 new regions and the one remaining French school division.
Elisabeth Braul, a Manitoba high school teacher, became concerned about Bill 64 when she realized the entire city of Winnipeg would become one region out of fifteen, meaning there would only be only one volunteer representative on the Parental Advisory Committee.
"One representative for all of Winnipeg is honestly appalling," Braul told PressProgress.
"I know because of where I've taught and who I've taught that a lot of people who aren't white live in Winnipeg. And I also have family in rural Manitoba, and I know that it's much much whiter there. So honestly, I had this idea that this is systemic racism, but I wasn't sure."
Braul wrote an article for CCPA Manitoba outlining that, according to 2016 Statistics Canada data, 89% of Manitoba's "visible minority" population lives in Winnipeg, as well as 63% of Manitobans who are Black, Indigenous or people of colour. Her brother-in-law helped her create an infographic which has been shared extensively online.
New post: Bill 64: The Public Education Modernization Act is Racist "…the proposed governance model for education in Manitoba is racist. It aims to silence urban BIPOC voices and amplify rural white ones." by @BraulElisabeth #mbpoli #mbedu #StopBill64 https://t.co/wTB5c4ZFiu pic.twitter.com/UvpUrgNPJv

— CCPA-MB (@CCPAMB) April 2, 2021
"This is 100% systemic racism because they're making it impossible for people who are not you, white government, to have their voice heard. And I thought people needed to know that," Braul said.
"This bill opens up so many avenues to total government overreach."
Braul also calls out Minister Cullen's recent comments that parents, teachers and students are being manipulated by partisan "misinformation" campaigns opposing the bill.
"We are intelligent people and that's our job as teachers is to raise kids to ask questions. That's how we're helping society. We want kids to be like, 'Wait a second, this doesn't make any sense. This is not equitable'. This is our job is to help people become critical thinkers."
T'ai Pu, co-chair of Parents for Public Education Manitoba, has developed extensive knowledge of Manitoba's education system through hosting creative workshops in schools over the past 15 years and chairing the Mulvey School parent council.
Pu called Cullen's reassurances that Bill 64 will improve parental engagement are "blatantly false."
"Winnipeg — which happens to be a region — is going to have one (parent) voice for over 100,000 students. The smallest region here has 2,500 – Evergreen Lake Shore will have one voice. Their 2,000 students will have as much representation as our 100,000 students will have," Pu told PressProgress.
Given Manitoba's racialized communities largely reside in Winnipeg, Pu says it is clear "how racially biased this proposal is." Pu is not confident parents' voices will be heard by removing democratically elected school board trustees and replacing them with a government-appointed Provincial Education Authority.
"The best way to kind of get a sense of how that system is going to work is what has been happening with the engagement taskforce," Pu explained.
The Ministry of Education established a Parent Engagement Taskforce to host telephone town hall consultations on Bill 64 for parents in each of the proposed 15 regions — meaning there was a single one hour phone conversation for the whole city of Winnipeg in June. Pu says 20 minutes of that call were taken up by introductions from government staffers.
"As we went through the meeting, and we expressed our concerns, they kept on trying to bring it back to us endorsing their agenda. And when we refused to endorse their agenda they would try to shut her down and then try to move on."
Pu says the chat function was disabled throughout the call and when the chat was opened up and parents began engaging, "they hung up on us."
Jason Pinkney, a substitute math teacher, is an organizer with ProtectEd Manitoba — an independent grassroots teachers group campaigning against Bill 64. His group has been creating and compiling fact sheets and resources on their website to educate and engage fellow teachers.
Parents in low-income and working class communities struggle to engage with school councils under the current system, Pinkney explains. Replacing elected, paid school boards and trustees with the new PACE system disproportionately relies on free labour from parents — which privileges parents who have more time to volunteer.
"It's widening the gap between the privileged and underprivileged," Pinkney told PressProgress. "No wonder no one supports it. It's obvious and anti-democratic."
"If you look at it in any depth, you realize who are the communities who are not going to be represented, it's racist. And then when you look at the fact that they're going to rely on a whole bunch of unpaid work, it's sexist. It's so obvious."
Manitoba Teachers Society President James Bedford says that parents, teachers and community members have been doing their own research and coming to their own conclusions.
"We're not alone in this. Anybody that reads that bill says, 'How is this making classrooms better?'" Bedford told PressProgress.
Bedford says the MTS struggles to understand how eliminating school boards addresses key areas for improvement in education: Poverty, malnutrition, racism and reconciliation with Indigenous communities.
"When you talk to teachers — and I do that quite regularly — teachers talk very positively about school divisions as being a mechanism to address these issues."
"We would disagree (with the government) in seeing school divisions as a problem and school trustees as a problem."
"This is really about taking control of the public education system."
Our journalism is powered by readers like you.

We're an award-winning non-profit news organization that covers topics like social and economic inequality, big business and labour, and right-wing extremism.
Help us build so we can bring to light stories that don't get the attention they deserve from Canada's big corporate media outlets.
Donate