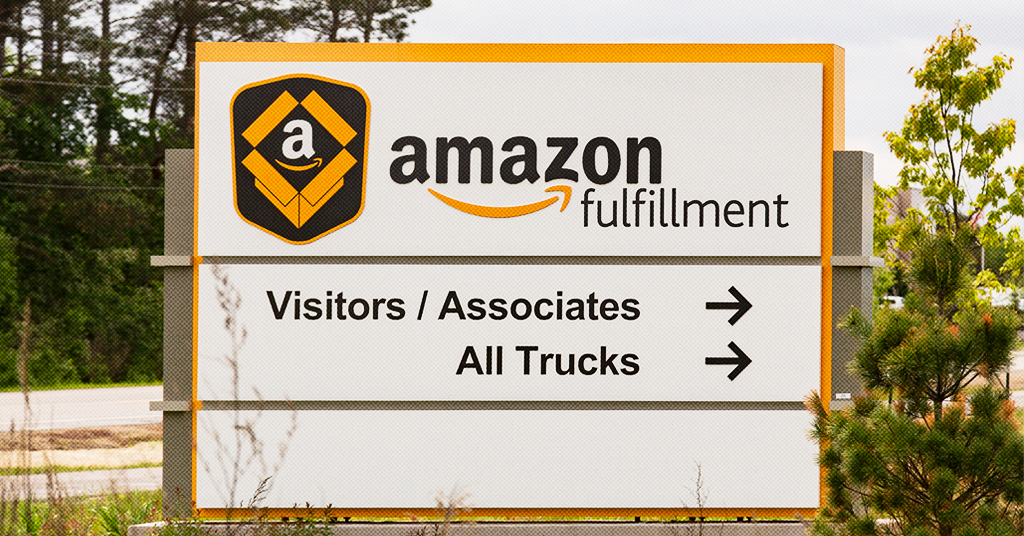 News
Amazon Rolls Back Unpaid Leave As Workers Told of 'Additional' COVID-19 Case at Ontario Warehouse
Amazon confirms a second worker at its Bolton, Ontario warehouse has now tested positive for COVID-19
Amazon has restored some of its pre-pandemic sick leave policies even as multiple workers at one of the company's Toronto-area warehouses have tested positive for COVID-19.
According to an internal text message obtained by PressProgress, Amazon notified workers last week that it had "confirmed" a second worker had tested positive for COVID-19 at the company's warehouse in Bolton, Ontario where workers have been speaking out about working conditions.
"We have one additional confirmed case of COVID-19 at YYZ7," states the internal Amazon text message. "The last day the affected individual was on site was 4/17."
"No more than two cases have been reported at this site," an Amazon spokesperson later told PressProgress.
The timing of the new positive case of COVID-19 is somewhat awkward for Amazon, which also issued an internal memo at the end of last month notifying workers its old "attendance policy returns on May 1."
"The deadline to apply for a (Personal Leave of Absence) for certain COVID-19 circumstances is tomorrow," the April 28 memo obtained by PressProgress states. "To request a PLOA starting May 1, please apply by midnight tomorrow night."
The company noted that while personal leave will no longer be paid, they have "expanded our unpaid Personal Leave of Absence policy to include COVID-19 circumstances (such as high risk individuals or school closures)."
In a statement to PressProgress, Amazon confirmed that workers worried about their health are no longer able to take extended unpaid leaves of absence.
"No, that extended through the end of April," said Amazon spokesperson Timothy Carter. "Employees have the option of applying for a Personal Leave of Absence or utilizing their paid and unpaid time off benefits that they accrue."
Carter said workers scheduled to work 20 or more hours per week are granted "up to 10 hours of paid personal time" per year, which can be used if they're sick or need a break. Full-time workers get 8 hours of paid leave per month, "up to a maximum of 48 paid hours per calendar year.
In a statement to PressProgress on April 23, Carter said workers who test positive for COVID-19 would receive two weeks paid leave. He also said Amazon offered "unlimited unpaid time off for all hourly employees through the end of April."

Gagandeep Kaur of the Warehouse Workers Centre told PressProgress if requests for Personal Leave of Absence time are denied, they could be penalized for taking time off to protect their health.
One worker told PressProgress "associates are now expected at work and being penalized for choosing health over work if they stay home, including potential termination if they reach 6.0 attendance points, or four absences."
In New Jersey, public health officials have called on Amazon to rethink gutting unlimited unpaid time off during the pandemic, citing recent, reported cases at its fulfilment centres.
Brock University labour studies professor Simon Black said Amazon's quick reversal on its COVID-19 sick leave policies shows "Amazon can't be trusted to protect its workers or act in the interests of public health."
"Amazon workers, and indeed all workers, need a minimum of 21 paid sick days during this pandemic," Black told PressProgress. "And a basic seven paid sick days on a permanent basis."
"This news just confirms what we already know: Amazon workers need a union."
Our journalism is powered by readers like you.

We're an award-winning non-profit news organization that covers topics like social and economic inequality, big business and labour, and right-wing extremism.
Help us build so we can bring to light stories that don't get the attention they deserve from Canada's big corporate media outlets.
Donate