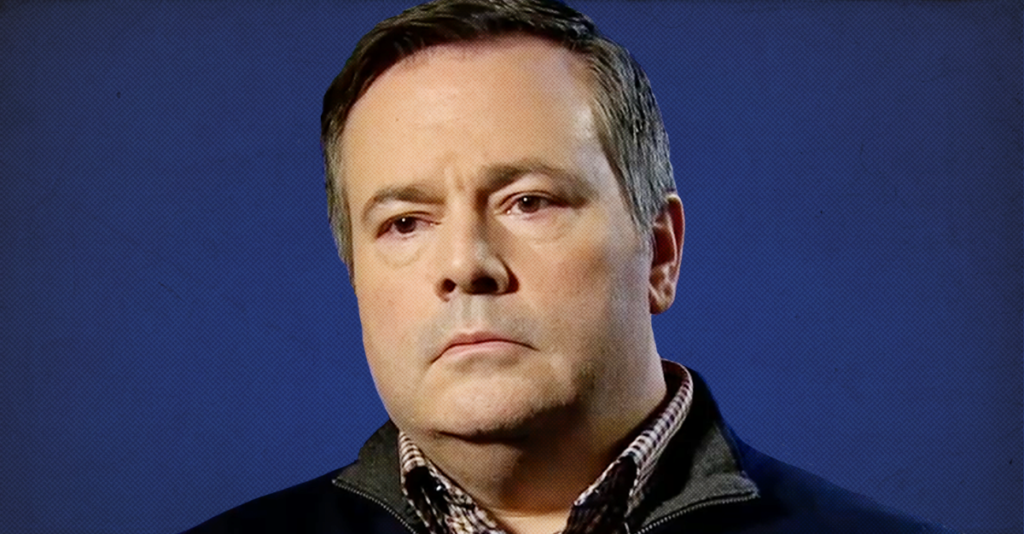 New
Leaked E-mail: Former UCP MLA Warns Jason Kenney is Facing Investigation for 'Breaking Election Laws'
"This will not be an easy election, especially if Jason Kenney is under investigation for breaking election laws"
In a private e-mail sent to the United Conservative Party caucus, a former UCP MLA informed his old colleagues that he is cooperating with an investigation looking into UCP leader Jason Kenney.
The e-mail, newly obtained by PressProgress, reveals former UCP MLA Prab Gill has shared information with investigators from Alberta's Election Commissioner's Office who are looking into Kenney's so-called kamikaze candidate, Jeff Callaway.
In December, a leaked audio recording detailed a plot by Kenney to recruit Callaway to run for the UCP leadership only for the purpose of attacking Kenney's main rival, Brian Jean. Gill previously alleged Callaway's campaign benefited from $40,000 in "suspicious donations" from a secret PAC.
In his e-mail to former UCP colleagues this week, Gill says the investigation could be devastating for Kenney and his party right before Alberta's provincial election.
"There is strong evidence that laws were broken and Jason Kenney is alleged to have been directly involved in planning the Callaway campaign," Gill writes.
"This will not be an easy election, especially if Jason Kenney is under investigation for breaking election laws."
Gill also sheds light on the election commissioner's investigation into the "kamikaze" campaign for the first time – before the holidays, StarMetro Calgary reported the elections commissioner hired a "retired Edmonton police detective with extensive expertise in fraud and money laundering" to dig into the allegations while Alberta Politics' David Climenhaga reported a second investigator specializing in "white-collar crimes" had been brought on board.
The Office of the Election Commissioner has previously stated it does not comment on open investigations.
In his private e-mail, Gill tells his former colleagues he had a "long meeting with investigators from the Election Commisioner's office" last week.
"I answered their questions on the Jeff Callaway UCP leadership matter and the details I have first-hand knowledge of and of the items that I was aware of but did not personally see," Gill's e-mail reads.
"I found the investigators to be thorough, knowledgeable and well-informed on what had happened in the leadership race," Gill notes, adding that "they already knew most of what I had to tell them and they asked me specific questions about things that I did not know about."
Gill stressed the investigators are "taking this matter very seriously" and already have "plenty of sources."
Gill's e-mail also warns his former colleagues that "there are more scandals coming," and that these have the potential to give "the NDP a chance to surge in the polls."
"Just yesterday (Kenney's) favourite columnist wrote in the Edmonton Sun that it won''t matter. I am worried that it will matter," Gill says.
Gill did not respond to a request for comment from PressProgress.
On Thursday, a UCP spokesperson dismissed Gill's allegations of "more scandals," suggesting the former UCP MLA lacks credibility.
Our journalism is powered by readers like you.

We're an award-winning non-profit news organization that covers topics like social and economic inequality, big business and labour, and right-wing extremism.
Help us build so we can bring to light stories that don't get the attention they deserve from Canada's big corporate media outlets.
Donate