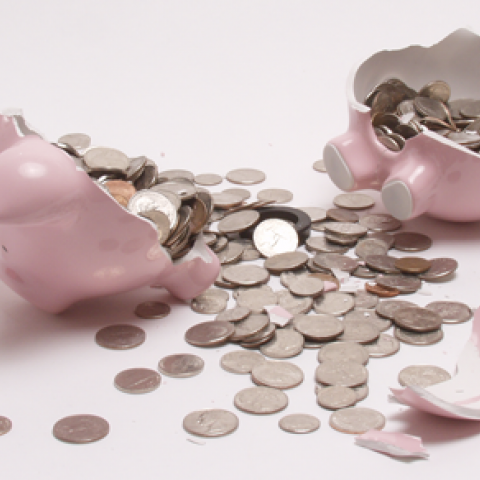 Fewest people in 6 years collecting EI even though unemployment's higher: new stats
It's good to put money in the piggy bank for rainy days. But what if it starts to rain and you can't get your money out? New data from Statistics Canada shows that the number of unemployed Canadians who are actually receiving Employment Insurance has fallen to below 500,000 people for the first time since July 2008 — before the […]
It's good to put money in the piggy bank for rainy days.
But what if it starts to rain and you can't get your money out?
New data from Statistics Canada shows that the number of unemployed Canadians who are actually receiving Employment Insurance has fallen to below 500,000 people for the first time since July 2008 — before the recession.
Back then, it was 497,840 (now it's 499,330), yet nearly 300,000 more people are unemployed — from 1.1 million in July 2008 to 1.4 million in July 2014.
"In other words, the proportion of unemployed Canadians receiving benefits fell from almost half to little more than one-third," explained Erin Weir, an economist with United Steelworkers, in a media note.
This follows news that the Conservative government is bringing in a "Small Business Job Credit," pitched as a way to promote job creation through an EI premium cut. But an independent analysis by economist Mike Moffatt of Western University's Ivey Business School shows the proposed scheme actually gives businesses incentives to fire people.
For Conservatives looking for a silver lining, the percenatge of unemployed workers collecting EI in July 2014 inched up by a few tenths of a percentage to 36.9%, from an all-time low the previous month.
To put things in perspective, 83% of unemployed Canadians received benefits in 1990. That number took a dive to 42% in 1998 after the program was redesigned by the former Liberal government. Further changes by the Harper government in recent years has led led to even more unemployed workers being unable to access EI benefits.
Photo: seniorplanning. Used under Creative Commons BY-2.0 licence. 
Our journalism is powered by readers like you.

We're an award-winning non-profit news organization that covers topics like social and economic inequality, big business and labour, and right-wing extremism.
Help us build so we can bring to light stories that don't get the attention they deserve from Canada's big corporate media outlets.
Donate