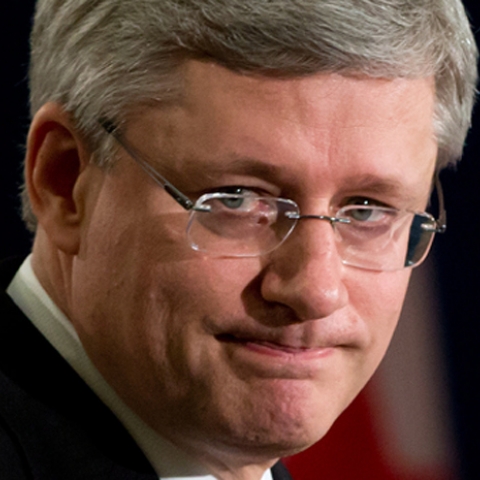 Canadian manufacturing jobs plummet to near record low: Statistics Canada
Are Canadian factory doors being locked for good? The country lost 20,000 manufacturing jobs in February — the single-largest decrease in any sector. This plunge drove total employment in manufacturing down to 1,690,700 — the second-lowest level ever recorded by the Statistics Canada Labour Force Survey, which dates back to 1976. Many economists — and even banks — had thought the lower […]
Are Canadian factory doors being locked for good?
The country lost 20,000 manufacturing jobs in February — the single-largest decrease in any sector.
This plunge drove total employment in manufacturing down to 1,690,700 — the second-lowest level ever recorded by the Statistics Canada Labour Force Survey, which dates back to 1976.
Many economists — and even banks — had thought the lower Canadian dollar and low price of oil might help boost Canadian manufacturing. United Steelworkers economist Erin Weir explains:
"Many had hoped that lower energy prices and a lower exchange rate would boost manufacturing. While no one expected these factors to instantly create more manufacturing jobs, it's hardly encouraging that manufacturing employment is now pushing a record low.

 

"A possible explanation is that Canada allowed its manufacturing capacity to erode so much in recent years that it will take not only time, but also supportive public policy, to rebuild."
According to Weir's analysis of StatsCan data, Canada's manufacturing employment levels have only dipped below 1.7 million during six months since 1976 — the lowest month being 1,689,200 in October 2011.
The new Labour Force Survey is reinforced by RBC's latest Canadian Manufacturing Purchasing Managers' Index — a comprehensive indicator of manufacturing sector trends — which, in March, recorded its lowest level in the history of the survey.
Craig Wright, chief economist of Royal Bank of Canada, told the Globe and Mail, [manufacturing] "staffing levels have now declined for two months in a row, and the rate of job shedding accelerated to its fastest pace in almost 4 ½ years."
A January analysis by RBC projected that low oil prices would make for "a stronger U.S. economy" and "a growing market for Canadian exports" — potentially good news for hard-hit manufacturing towns across Canada.
Last October, Bank of Canada governor Stephen Poloz gave Canadians a "national the-dog-has-died-talk," explaining that capacity in the manufacturing sector "has simply disappeared":
"Permanent structural damage has been done. It can't be rebuilt, it needs to be replaced – and that's a harder, longer, less certain task. It's why the Bank of Canada is so adamant about the importance of getting businesses back investing in new capacity – that's how we replace what we've lost."
But the latest numbers indicate that rebuilding the sector might not happen without concerted political will, money and time:
As Canadian Labour Congress economist and Broadbent Institute fellow Angela MacEwan points out:
"Most surviving manufacturing exporters are still operating at or below capacity… This permanent loss of capacity isn't truly permanent, we can rebuild, but doing so will take more time, and will wait until conditions are much more certain. This has disastrous consequences for workers…"
Photo: Used under Creative Commons Licenses