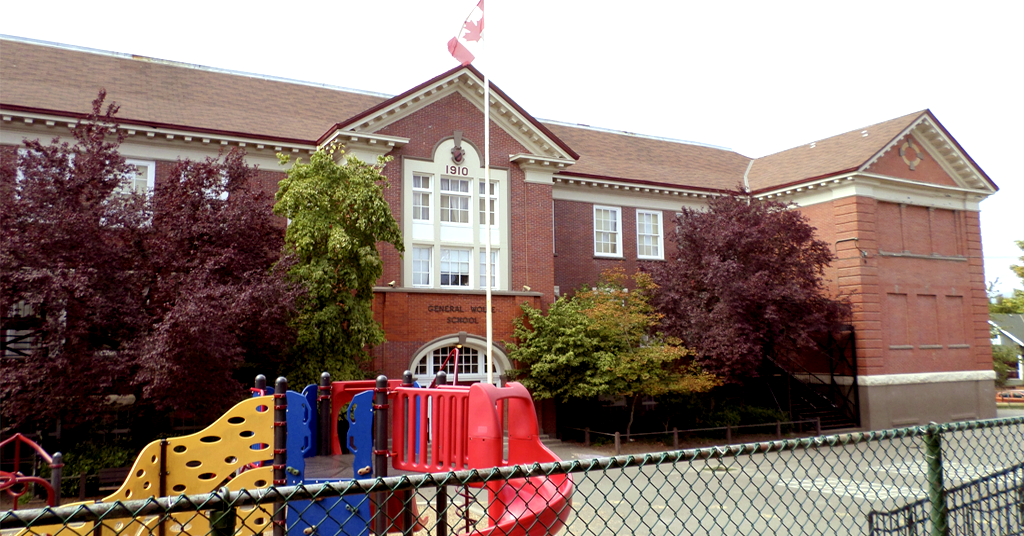 Analysis
BC Public Schools Facing 'Budget Shortfalls' As Private Schools Receive Half a Billion in Public Subsidies
Teachers voice concern over 'deep cuts' as experts question why BC diverts hundreds of millions in 'public resources to the private school system'
British Columbia is subsidizing private education to the tune of half-a-billion dollars every year at a time when teachers say the province's public education system continues to face shortfalls.
Last week, the BC Teachers Federation announced they reached a tentative agreement with the Public School Employers Association, which will move BC teachers from near the lowest paid in the country into the "top tier" for salary — a victory they say is welcome to address an ongoing and dire teacher shortage in the province.
"By the end of the three-year agreement, new members' annual salary will be approximately $6,000 to $8,500 per year higher than it is now," the BCTF announced.
After months of negotiations, we have reached a tentative agreement with significant salary gains and other important improvements. The BCTF Executive Committee is recommending the deal to #bced teachers. The ratification vote will take place November 16-18. #bcpoli Thread 🧵

— BC Teachers' Federation (@bctf) October 31, 2022
However, despite the bargaining wins that also include additional prep time, addressing employment equity, additional professional development funding and more— teachers say they are still struggling to make ends meet in the classroom due to the chronic underfunding of public education in the province.
A funding research brief from the BCTF from earlier this year highlights some areas where increased funding would greatly improve education for students and teachers.
"All across BC, school districts are facing 'tough budget decisions' and gaping budget shortfalls," the brief states. "To manage deficits, school boards have announced deep cuts to children's music programs and the removal of positions that provide support to students that need it the most."
The COVID-19 pandemic has increased the pressures on the public education system, and according to the report, 72% of teachers working in BC say their workload has increased during the pandemic, and 34% of teachers say they've considered leaving the field due to the pressures of working during COVID.
"While Canada as a whole has maintained funding for education in line with Organisation for Economic Co-operation and Development (OECD) averages since 2006, British Columbia has only lagged further and further behind."
Clint Johnston, President of the BCTF called the tentative agreement a "really good deal," for teachers, but added that as a whole, public education funding in the province is not where it needs to be.
"We expect to be able to attract educators here and make people think of it as a viable career and retain them over the course of their career," Johnston told PressProgress.
"We would love to have a government that recognizes the value of education like we did in times past."
Johnston added that increased workloads is something that teachers are currently struggling with in the classrooms.
"The allocation towards education funding in BC as a percentage of gross domestic product has dropped dramatically over the last couple of decades," Johnston added.
"We feel like if it was put back up to that two and a half percent, that we used to see as recently as 2002, if we could get back up to those levels, there would be a lot of money available to properly fund education, to provide proper supports to students all across, to make sure that every student is being included and properly supported to take the burden off of teachers who are having these their own money to supply things in classrooms, and to address workload."
While public education in the province remains severely underfunded, public funding to private schools is at an all time high.
A recent report from the BC Canadian Centre for Policy Alternatives (CCPA) also shows that in BC, nearly $500 million in public tax dollars are going towards private education while public education remains underfunded.
Nearly half a billion dollars in public funds will flow to private schools in BC this year even while our public schools remain underfunded, despite opposition in poll after poll.

Public resources should be used to strengthen public education.

My latest https://t.co/q00XmW2Cms

— Alex Hemingway (@1alexhemingway) September 21, 2022
Since 2000, levels of funding for private schools has nearly doubled, surpassing "the rate of growth in funding to public K-12 education over the same period of time."
"The public system is really overstretched and starved for resources in many ways," Alex Hemingway, economist at the CCPA told PressProgress.
"We're seeing schools where there's teacher shortages, where students, especially those with special educational needs, aren't receiving the resources they need—and this has been a chronic issue, it goes back at least a couple of decades."
Hemingway notes that some private institutions have yearly tuition starting at $30,000 a year.
"One of the questions I think that should be raised is do we want to be diverting so much in the way of public resources to the private school system, when we know there's so much that needs to be done to reinvest in the public system?" Hemingway said.
He added that polling suggests that two-thirds of British Columbians do not support public funding of private schools.
Hemingway said that while private schools receive taxpayer dollars as well as grant funding, tax breaks and subsidies, public schools are falling behind and left to deal with budget shortfalls, particularly when it comes to special education funding.
"The province is only covering about two-thirds of what school districts are actually having to spend on special education, which is still not enough. And that creates this environment of austerity," Hemingway added.
"If we talked about redirecting half a billion dollars in public funding back into the public education system away from the private system, that would represent about a 70% increase in the special education funding that's currently earmarked in the public system today."
The BCTF research brief also recommends that the government increase educational funding to "meet the real, identified needs of classrooms, schools, and school districts" to provide funding for teacher recruitment and retention to address BC's teacher shortage, and to "align special education funding with identified special education needs."
While the contract wins are a start, Johnston adds that there is a long way to go in terms of properly investing in public education in BC.
"What you're looking for, is getting people in and keeping them in for their whole career," Johnston added."
Members will vote to ratify the new deal from November 16-18.
Our journalism is powered by readers like you.

We're an award-winning non-profit news organization that covers topics like social and economic inequality, big business and labour, and right-wing extremism.
Help us build so we can bring to light stories that don't get the attention they deserve from Canada's big corporate media outlets.
Donate