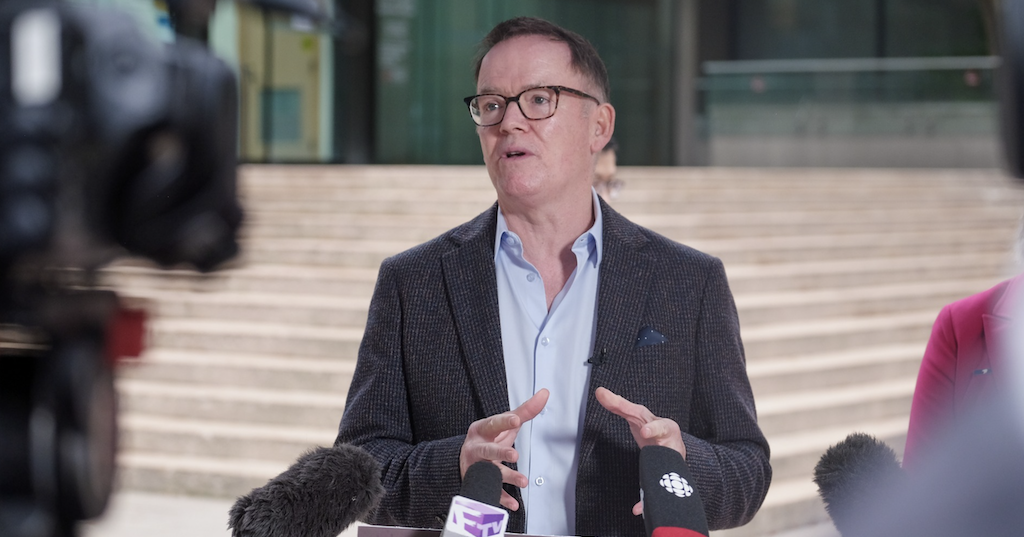 FACT CHECK
The BC United Party Claims BC's Government Is Funding Drug Dealers. No, Actually They Are Not.
Experts say BC United Party is wilfully misrepresenting funds received by local community group
Recent claims from British Columbia's BC United Party are misrepresenting the nature of funds received by a BC-based drug user advocacy group Drug User Liberation Front.
DULF was one of many organizations that received funding from Vancouver Coastal Health in 2022. 
BC United issued a press release regarding the funds received by DULF which was itself based on an earlier Global News article about the funding, claiming the BC NDP was helping "organized crime" to "purchase illicit drugs from the dark web."

"BC United is calling for a full investigation after learning that David Eby's NDP government has been providing public funds to an organization that purchases illicit heroin, cocaine and methamphetamine for trafficking in Vancouver," the BC United press release claimed.
The Global News article claims that they had "obtained documents" regarding the funding, however, those documents are publicly available to everyone on the VCH website.
The article claims DULF received the funding "to operate what the group calls a "'compassion club' selling heroin, methamphetamine and cocaine." 
However, experts as well as the government say this claim is off-base.
BC based Harm Reduction and Recovery Expert Guy Felicella says that "compassion clubs" are intended to stop people from having to access the poisoned drug supply.
DULF raises funds through GoFundMe to support 50 people in the community to provide them substances that are safe and tested to remove them from the unregulated supply.
Felicella says that the misrepresentation of the funds awarded to DULF is another example of the politicization of a public health crisis.
"This is like a straight up lie to say that funds that are provided to the drug user Liberation Front went to organized crime. Those funds were allocated for overdose prevention and drug tracking services," Felicella told PressProgress.
"When it's politically polarized, nothing gets done. The opposition that will say what they'll say then you have the people in power that won't do what they need to do."
In a statement, BC's Minister of Mental Health and Addictions explained that the funds are actually being used to provide life saving services.
"The contract between VCH and DULF is explicitly for drug checking, overdose prevention training, and harm reduction services. These are critical services to keep people safe and keep people alive," Minister Jennifer Whiteside said in a statement to PressProgress.
"It is extremely disappointing that a partner organization has engaged in illegal activities."
Felicella says that the condemnation of DULF's life-saving activism reflects indifference on the part of the government towards people who use drugs.
"Essentially, what they're saying is, 'we don't support this, so continue to buy and die using the poisoned drug supply. We want this program gone and then the alternative is, that now these 50 people that are accessing this program have to go back to the poisoned drug supply,'" Felicella said.
"We're just okay with having this amount of people dying every day and more people will die because we're not going to make any significant changes that are going to save lives."
Last year, there were 2,293 suspected illicit drug toxicity deaths in BC – an increase of 130% from when the public health emergency was declared in 2016.
"Drug users' lives don't matter much to people and if they did, we wouldn't allow them to die," Felicella added.
"I don't even know if it matters how many (people) die anymore to them. I've been doing this a long time, I've watched so many people die in my life, and I've just always said that this is a byproduct of what happens when there's a lack of political will to do something."
Our journalism is powered by readers like you.

We're an award-winning non-profit news organization that covers topics like social and economic inequality, big business and labour, and right-wing extremism.
Help us build so we can bring to light stories that don't get the attention they deserve from Canada's big corporate media outlets.
Donate