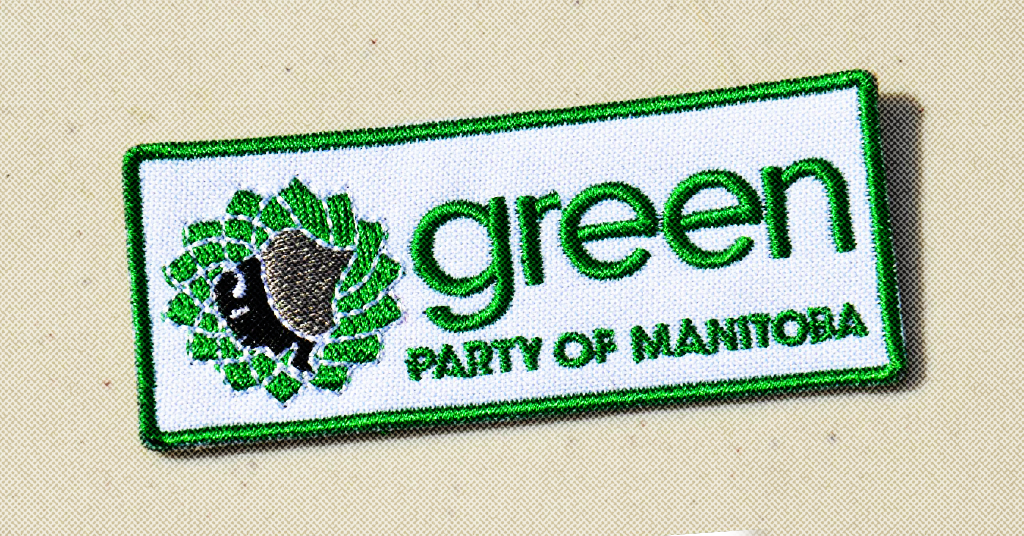 News
Manitoba Green Party Scrubs Biography Explaining How Candidate Got a Job 'Even Though She Wasn't Black'
Manitoba Green Party insists 'copy-and-paste error' is to blame for 'confusing biography' on official campaign website
Manitoba's Green Party says it accepts "full responsibility" after quietly scrubbing the official biography of a Winnipeg-area candidate.
Green Party officials confirmed to PressProgress they removed a few unusual details that appeared on the campaign website of Martha Jo Willard, the Green Party candidate for the Winnipeg riding of Notre Dame.
Willard, a former federal and provincial Liberal candidate now running for the Greens, wrote a lengthy biography for her campaign website chronicling the many twists-and-turns in her journey to become a veterinarian in 1980s Winnipeg.
The original version of her online biography explained that Willard nearly gave up on her dream of becoming a veterinarian after "failing to be accepted to veterinary school on the first two tries."
"Eventually, after 17 tries," the bio continued, "she was accepted into veterinary school at Tuskegee Institute, the only Black veterinary school in North America."
The Green candidate's original bio noted that even after graduating from veterinary school, she still had trouble finding a job until she applied for a job in Winnipeg:
"After 97 job applications and no interviews, she applied for a position in Winnipeg. She was accepted, even though she wasn't black."
Green Party officials confirmed removing both lines from Willard's online biography Saturday evening, blaming a computer problem for the gaffe.
"The original post to the website had a copy-and-paste error," said an official party statement to PressProgress. Green spokesperson Bryanne Lamoureux later clarified the bio was written by the candidate and posted to the website by a party staffer.
The party insists the line should have instead read that Willard was "accepted into veterinary school at Tuskegee Institute, the only black veterinary school in North America, even though she wasn't black."
"Upon further reflection and editing," the party statement said, "it was decided that a simpler, less potentially confusing biography was preferable, which is why it was edited further."
The party also cut a reference to the candidate's 97 failed job applications.
Tuskegee University is a recognized historically Black university in Alabama, founded in 1881 on an abandoned plantation by Booker T. Washington and other former slaves soon after the US Civil War.
Following the 1965 Higher Education Act, which extended special recognition to historically Black colleges and universities, schools founded to serve Black students during segregation began accepting admissions from students regardless of race.
Willard did not respond to multiple requests for comment from PressProgress.
The Green candidate previously ran provincially for the Manitoba Liberals in 2007, and has run twice for the federal Liberals in 2008 and 2011.
MJ Willard – Portage Lisgar – Rural Canada Matters http://fb.me/sLunDs7z

— LPC-Manitoba (@LiberalPartyMB) April 17, 2011
Willard's name appears on attendance lists for several "donor appreciation events" hosted by Justin Trudeau, Foreign Affairs Minister Chrystia Freeland, then-Heritage Minister Melanie Jolie and ex-Health Minister Jane Philpott between 2017 and 2018.
Elections Canada records show she has made thousands of dollars in donations to the federal Liberals between 2013 and 2018.
In a biography attached to a 2011 press release, the Liberal Party of Canada noted Willard graduated from Tuskegee in 1982 before "immigrating to Winnipeg four days later," offering no comment on race or her 97 failed job applications.
Our journalism is powered by readers like you.

We're an award-winning non-profit news organization that covers topics like social and economic inequality, big business and labour, and right-wing extremism.
Help us build so we can bring to light stories that don't get the attention they deserve from Canada's big corporate media outlets.
Donate