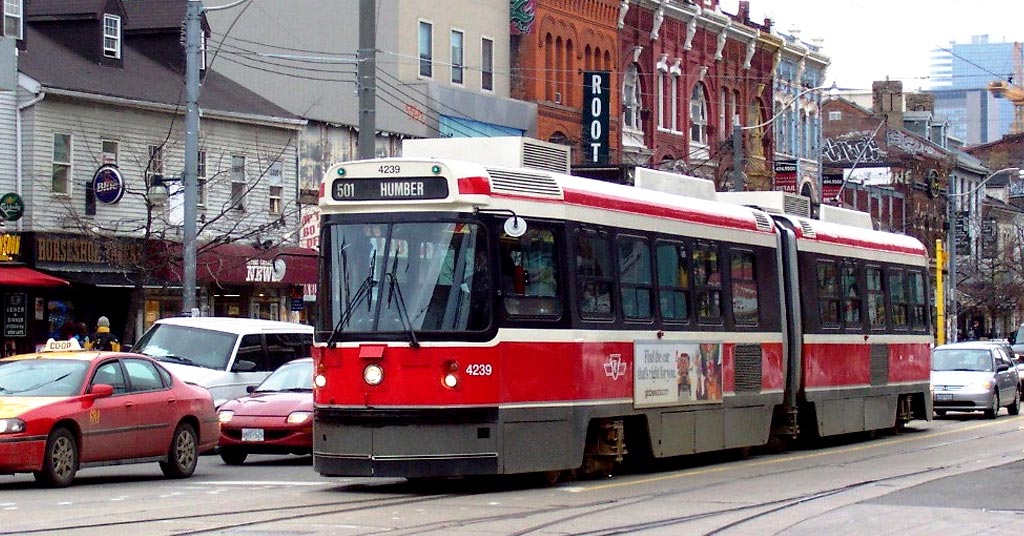 News
Funding Cuts Have Left Toronto With a $125 Million 'Revenue Shortfall' on Public Transit
TTC massively underfunded after years of cuts by city council
Toronto's public transit system is facing a funding shortfall of more than $100 million next year after years of cuts from successive city councils.
According to the Toronto Transit Commission's latest budget, the TTC will head into 2024 with a $125 million budget shortfall due to unreliable funding and lower fare revenue.
"Overall, the 2022 base budget requirements as well as new and enhanced service priorities to ensure the delivery of key priorities were fully funded, however, the reduced ridership revenue and incremental COVID response expenses resulted in a need for $561.1 million in COVID related funding relief," the TTC reports.
The TTC adds that "largely due to lower than anticipated COVID response expenses, COVID funding relief impacts for 2022 are now projected to be $540.5 million. Of this amount, $415.2 million in funding relief has been received or committed by the Provincial and Federal government, leaving a shortfall of $125.3 million."
Going forward, the budget says, it is adjusting for new revenue sources and cost savings:
"Discussions between the City, TTC and the other orders of government continue in order to secure funding relief to offset the remaining 2022 unfunded COVID impact as well as requirements for more stable and predictable long-term funding."
Over the previous year, the TTC said it made savings from cutting its services "5% below budgeted" and from cuts to staffing, noting it saved money from "labour and benefit under-expenditures resulting from vacancies."
In a statement to PressProgress, the City of Toronto said it plans to make up for the shortfall by diverting funds from repairs and construction – from "paused," capital projects.
"Absent of any further funding commitments from the Government of Canada and subject to final 2022 year-end audited results, the remaining 2022 shortfall will be offset with one-time funds that would otherwise be allocated to capital projects."
Currently, the TTC relies on user-fees (fares) for a higher share of its operational budget than do the transit services of nearly any other major city in North America.
In 2017, more than two-thirds of the TTC's $1.8-billion operating budget came from fare revenue – "a level not seen in any other city in North America," according to a report by CodeRedTO.
In 2020, Toronto city council voted down a motion to restore TTC service to pre-pandemic levels. Among those who voted against the measure are two current candidates for mayor: Bradford Bradford and Ana Bailão.
Our journalism is powered by readers like you.

We're an award-winning non-profit news organization that covers topics like social and economic inequality, big business and labour, and right-wing extremism.
Help us build so we can bring to light stories that don't get the attention they deserve from Canada's big corporate media outlets.
Donate