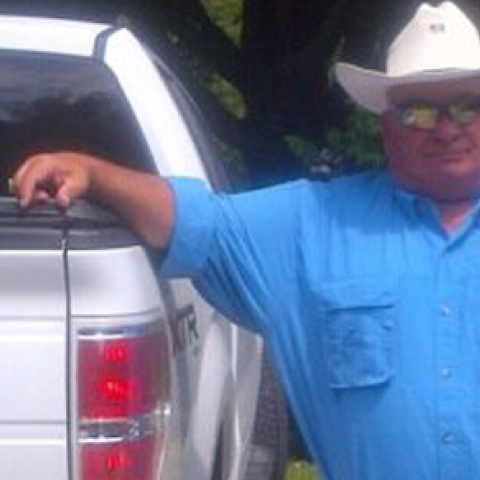 Canada reacts to Conservative MP Larry Miller's "empty apology"
Another day, another "empty apology" from a Conservative? Following the lead of caucus colleague John Williamson, who apologized recently for his "whities" and "brown people" comment,  it was Larry Miller's turn on Tuesday. After PressProgress reported that Miller had taken to the airwaves in his Ontario riding and told Muslim women to "stay the hell where you came […]
Another day, another "empty apology" from a Conservative?
Following the lead of caucus colleague John Williamson, who apologized recently for his "whities" and "brown people" comment,  it was Larry Miller's turn on Tuesday.
After PressProgress reported that Miller had taken to the airwaves in his Ontario riding and told Muslim women to "stay the hell where you came from" if they insisted on wearing a niqab during Canadian citizenship ceremonies, the media firestorm was swift.
Miller, dubbed the "keeper of the flame" and "the voice" in Stephen Harper's ear,  was quick to issue an apology, saying his comments "went too far." 
Then the Twittersphere, still recovering from racially divisive comments made by  Conservatives since January, had its say.
Some didn't accept Miller's "empty apology":
http://t.co/jATVJT6zxE Another empty apology. His nor Williamson's mean anything unless Harper, Kenney, & Alexander all condemn #cdnpoli

— tonynick (@tonynick) March 17, 2015
. @LarryMillerMP's "apology" would be a lot more meaningful if he'd made it BEFORE he was nationally shamed. #cdnpoli

— snarkski (@_drewski) March 17, 2015
Some opted for humour:
Oh come on. We're supposed to believe "Larry Miller" is a real person and not a vicious caricature of conservatives? http://t.co/yPBCYgxB33

— Dan Gardner (@dgardner) March 17, 2015
Now I want to hear Larry Miller's legal analysis of the Federal Court decision.

— Aaron Wherry (@AaronWherry) March 17, 2015
Some questioned Stephen Harper's reaction:
Given his silence, one has to assume #PMSH condones Larry Miller and John Williamson's comments. #shameful #cdnpoli

— Kim Rudd (@RuddKim) March 17, 2015
Harper ignored Williamson's disgusting comments. Will he ignore Conservative MP Larry Miller's comments as well? http://t.co/428LXYtKEh

— M. May (@MichaelMayKit) March 17, 2015
For the record, the
Prime Minister's Office
 called the comments "beyond our clear position."
Things are so bad, some joked Miller's comment was meant to distract from the "crappy economy":
It is sad how easy it is to believe Larry Miller's comments are a plant to take attention away from the crappy economy. #cdnpoIi

— Jennifer (@Momifer) March 17, 2015
By the way, economic experts say that the Conservative economy is headed into a "prolonged period of misery."
They're also so bad, people joked about Conservative party strategy: 
After MP Williamson, MP Miller comments starting to feel like careful party positioning! #CPC #cdnpoli #nbpoli http://t.co/4DvTtaFMLz

— Mathieu Gauthier (@MatG82) March 17, 2015
Larry Miller has apologized for having committed a classic Kinsley gaffe. pic.twitter.com/Gp6F36Zhv1

— Dan Gardner (@dgardner) March 17, 2015
Want Harper's hidden agenda? Larry Miller and John Williamson just finished giving it to you. #cdnpoli

— Dr. Dawg (@DrDawg) March 17, 2015
Photo: Twitter